Since 2012, over two hundred young changemakers have participated in a launch Summit with Stanford University and joined the AMENDS Global Fellows. Our Fellows are organized in Summit Classes, Working Groups, and Global Hubs. Explore our People, Projects, and Places pages to learn more about the work we do. Below, you can browse our entire network of changemakers.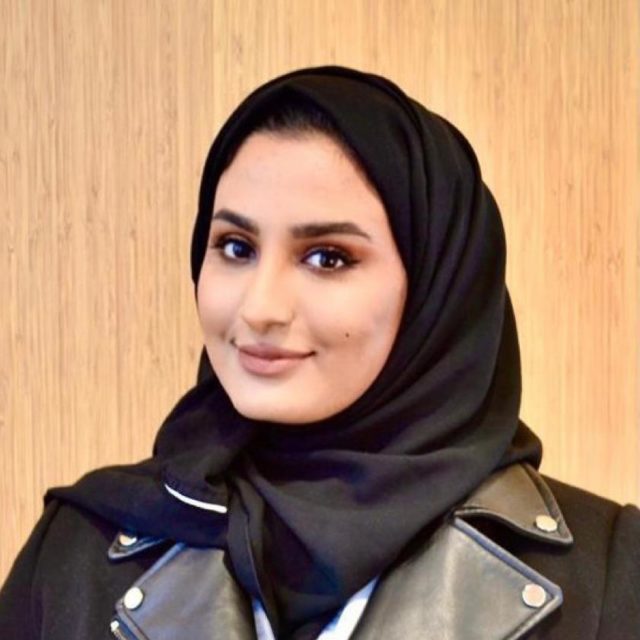 Shaymaa AlFaidi
Najaba Social Enterprise
Shaymaa is a social entrepreneur specializing in entrepreneurship with a special focus on social entrepreneurship, social innovation and women's empowerment. Shaymaa holds a Bachelor of Business Administration degree from Effat University with honors. In 2014, she was selected by the US Department of State to participate and represent the Kingdom of Saudi Arabia in the Georgetown University Leadership Development Program (MEPI), which focuses on social work, leadership and women's empowerment. Shaymaa founded Najaba for Social Innovation, a project empowering youth and women through social innovation and entrepreneurship.
Shaymaa has been trained more than 900 people in various fields of Entrepreneurship and digital marketing, partnering with several local and international organizations and institutions such as the Misk Foundation, Georgetown University, and Stanford. She is now the AMENDS Global Fellows Global Hub coordinator for Saudi Arabia and 2017 Class Representative.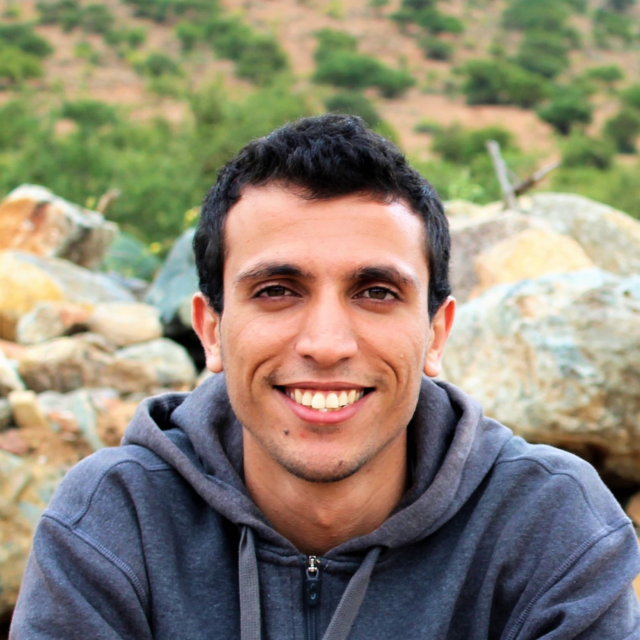 Mahdi Lafram
Environmental Youth Ambassador
Mahdi Lafram was the team leader for the Environmental Youth Ambassadors (EYA) at local NGO Dar Si Hmad. The EYA is environmental education and advocacy program which aims to galvanize youth for the environment through media, advocacy and engagement in Morocco. Born and raised in a small village in Southwest Morocco, Mahdi was the first of his family to graduate from high school and attend university. Currently a Master's candidate in Business at the Ecole Nationale de Commerce et de Gestion in Agadir, Mahdi also studied Leadership at Benedictine University as a 2015 U.S.-MEPI Student Leader.


Hamza Arsbi
Science League
Hamza Arsbi is the Director of the Science League, a nonprofit organization he founded in 2012 that aims at improving education in Jordan and showing students how to leverage scientific knowledge to improve their lives and build the future. He has a BA in Psychology and has a long experience in the nonprofit sector, working for causes that focus on gender equality and mental health. He is both an International Youth Foundation BADIR fellow and a Laureate Global Fellow. A Said and Chevening Scholar, Hamza holds a master's in business management from the University of Manchester.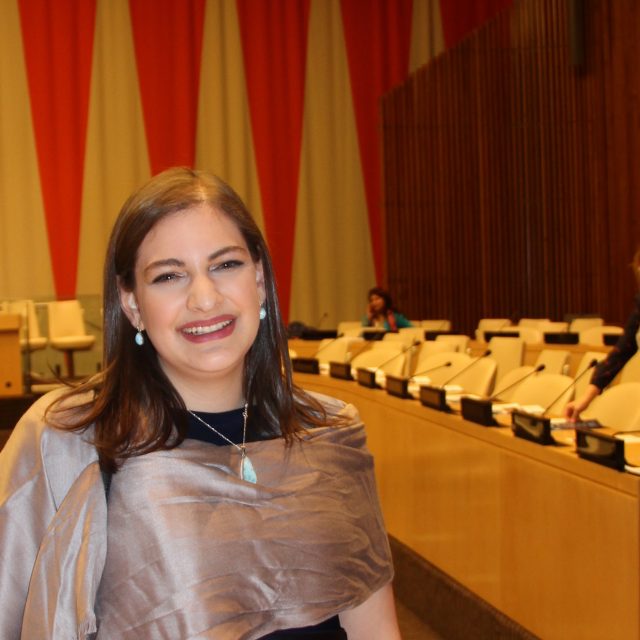 Melissa Diamond
Global Voice for Autism
Melissa Diamond is the Founder and Executive Director of A Global Voice for Autism and is passionate about issues related to disability, migration, trauma and community. Melissa holds a Masters in Conflict, Security and Development and is a Rotary Peace Fellow from the University of Bradford, a Certificate of Social Entrepreneurship from Watson University in Boulder, Colorado and a Bachelors in Interdisciplinary Studies from the University of Richmond. Melissa's work has been recognised by the United Nations, the SDSN Youth Solutions Report, The Clinton Global Initiative University, The Resolution Project, the Global Entrepreneurship Community Summit in Malaysia, and more. In 2014 and 2017, she was featured on expert panels at the United Nations in New York to share best practices for supporting children with autism and their families in conflict-affected communities.

Micah Hendler
Jerusalem Youth Chorus
Micah, an alumni of the first-ever AMENDS Class, seeks to be a musical peacemaker by using music as a tool to bring people from different backgrounds, communities, and walks of life together to understand one another and work together for a better future. Micah is the founder of the Jerusalem Youth Chorus, a choir and dialogue program for Israeli and Palestinian high school students.

Asif Majid
Musician & Theatre Maker
Asif Majid is a scholar-artist-educator who researches, teaches, performs, and makes work at the intersection of performance and politics. Particularly, he does this in terms of devising, improvisation, and participatory theatre with marginalized communities. Asif is pursuing a practice-based PhD in Anthropology, Media, and Performance at The University of Manchester, earned an MA with Distinction in Conflict Resolution from Georgetown University, and graduated summa cum laude and Phi Beta Kappa with a self-designed BA in Interdisciplinary Studies (Global Peace Building and Conflict Management) from UMBC. As an artist, Asif's performance credits include work with The Stoop (US), the John F. Kennedy Center for the Performing Arts (US), Convergence Theatre (US), Royal Exchange Theatre (UK), Unity Theatre (UK), and Action Transport Theatre (UK). Currently, he is an inaugural Lab Fellow with The Laboratory for Global Performance and Politics. Asif is online at www.asifmajid.com.
Jessica uses strategic communication to advance human rights causes. She currently works with human rights organizations to help them use data, technology, and design to bring advocacy messages to larger audiences. Jessica is part of the 2012 AMENDS class.

Moneera Yassien
Gender Activist
Between being an economics student, a women's rights activist and a social entrepreneur, Moneera Yassien spends her time contributing to solving the hardships our world is experiencing nowadays. She founded IECRC (Innovation and Entrepreneurship Community Research Chapter) to support entrepreneurs in Sudan. Moneera is also an Alumnus of UNDP's Youth Leadership Program and a mentor with the YLP network in the Arab region.
In addition to working with the United Nations Association Germany to establish the UN youth delegate programme in Sudan, Moneera founded a social enterprise called AMNA working to raise awareness about violence against women in Sudan. Moneera currently serves as Gender Monitor for the AMENDS Global Fellows, working to ensure equity, representation, and sensitivity in all our group programming and individual efforts.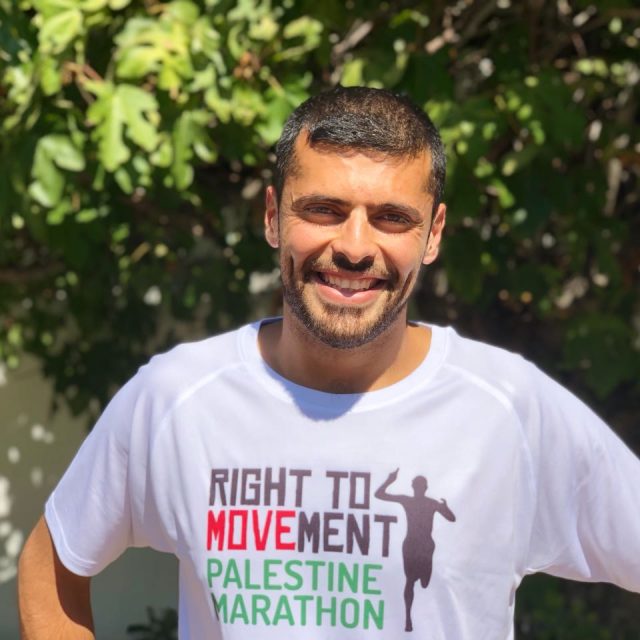 George Zeidan
Right to Movement
George Zeidan is a co-founder of Right to Movement Palestine campaign. The project aims at highlighting restrictions imposed on Palestine movement from the occupation along with Palestinian women movement within the society through an innovative way. He has a BA in Business and he is a certified fraud examiner. He has a long experience in non profit working for DanChurchAid in the fields of Innovation, Finance, and project development. He ran over 11 marathons and plays in the Basketball excellent league in Palestine. He is a One young world fellow & Amends fellow. Currently, he is pursuing his masters in leadership and international relations.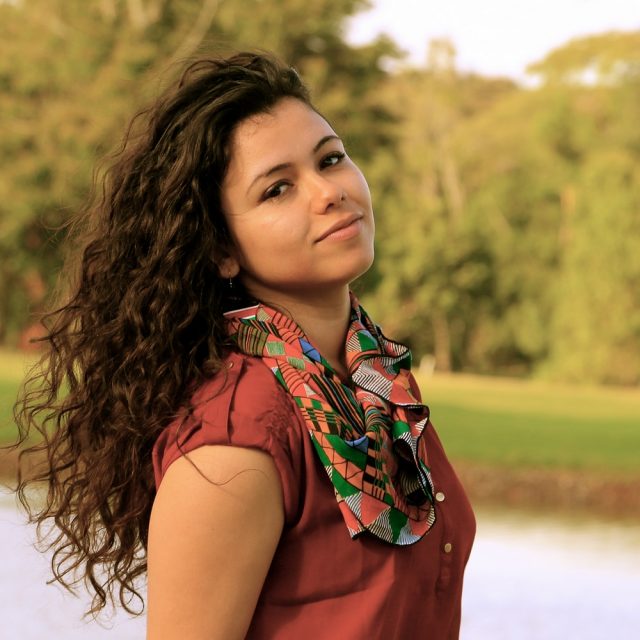 Aya Chebbi
Pan-African Feminist
Aya Chebbi, an award winning Pan-African feminist, renowned Blogger and internationally acclaimed Tunisian activist. She is the founder of Africa Youth Movement, building one of Africa's largest pan-African youth movements. She previously worked as Africa and Middle East Programs Director at World Peace Initiative Foundation, at Bureau de Cooperation Tunisie-Denmark of the Danish Foreign Affairs Ministry on bilateral cooperation, and at the Carter Center monitoring 2012 Egyptian Presidential Elections. She currently sits on the Board of Directors of CIVICUS, the World Refugee Council, Oxfam Independent Commission on Sexual Misconduct and the Advisory Committee of FRIDA Young Feminist Fund. She has been an Advisor and Consultant on gender and youth for international organizations including the United Nations and the African Union Commission.

Becca Farnum
Environmental Peacebuilding
Becca Farnum is an environmental peacebuilding researcher and educator. She works at the intersections of environmental activism, conflict resolution, and capacity-building with a particular passion for justice and equity, leveraging academia for public service and policy impact. Her work has included contributing to United Nations and International Law Commission policy on environmental peacebuilding; engaging underrepresented students in university learning through Widening Participation initiatives; and a stint with Michelle Obama's Correspondence Team at The White House. Becca was part of the 2013 AMENDS class and currently serves as the AMENDS Global Fellows Director of Administration.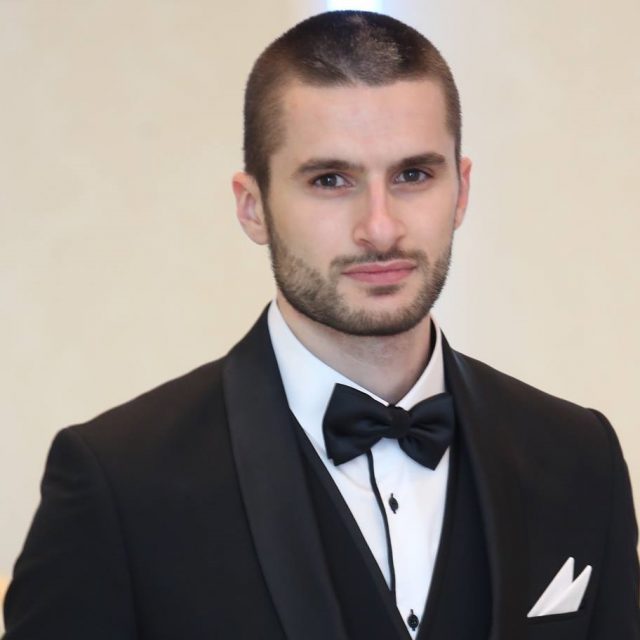 Wasim Abu Salem is a serial entrepreneur, visionary leader, computer engineer, and lawyer specializing in cyber-security. Wasim is the Founder & CEO of Loop, a mission-driven combination of youth movement and tech incubator. Loop provides 10,000+ children ages 7-18 with an extra-curricular environment of fun, education and a strong sense of belonging and teamwork.
Wasim is a graduate of the U.S. State Department's Student Leaders Program and is ranked amongst the world's 100 most influential young leaders by SE100. He has lectured in numerous universities and conferences worldwide and won grants from a collection of companies and organizations. He has participated in several academic and business programs at Stanford University, Brandeis University, Montana State University, and others. Wasim is transferring all of his knowledge and expertise to the up and coming generations in many ways: through motivational lectures and conventions for school-aged students, lectures on entrepreneurship at a young age to a wide range of audiences, and workshops in tech-related subjects to a variety of age groups.
Learn more about Wasim and his take on education: https://www.youtube.com/watch?v=VyqAeueREo8.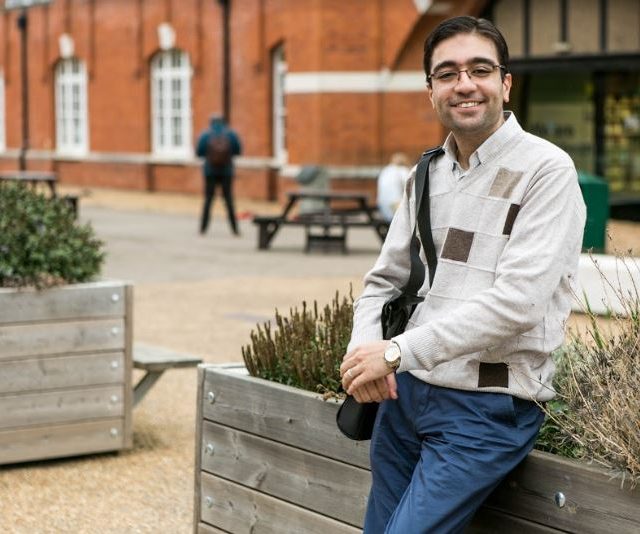 Kourosh Ziabari
Iranian Journalist
Kourosh Ziabari is an award-winning Iranian journalist, reporter and writer. He is the Iran correspondent for Fair Observer, a California-based online publication covering foreign relations, politics, culture, society, economics, education and sustainable development.
A British Chevening scholarship alumnus, Kourosh was named the Journalist of the Month by the International Journalists and has had work appear in The Huffington Post, Asia Times, Your Middle East, Middle East Eye, International Policy Digest and openDemocracy, among others. Kourosh has interviewed more than 400 world leaders, high-ranking politicians, public intellectuals, academicians, university professors, authors and Nobel Prize laureates. In 2016, he was awarded a fellowship by the Council of Europe to attend and cover the World Forum for Democracy in Strasbourg, France, and he represented Iran at the 7 th United Nations Alliance of Civilizations Global Forum in Baku, Azerbaijan.

Sam Sussman is the Co-Founder and Director of Extend, an NGO that introduces American Jewish leaders to Palestinian human rights activists. Extend has been featured at the United Nations, Oxford Union, and in Haaretz, The Forward, Huffington Post, and Slate. Sam holds an M.Phil in International Relations from Oxford and a B.A. Phi Betta Kapa with highest honors in political science, philosophy, and literature from Swarthmore. His academic research has been published in International Spectator, Journal of International Studies, Tufts Journal of International Affairs, and elsewhere. Sam is also a fiction writer whose work has been recognized by BAFTA, Cannes, and the Oxford Review of Books.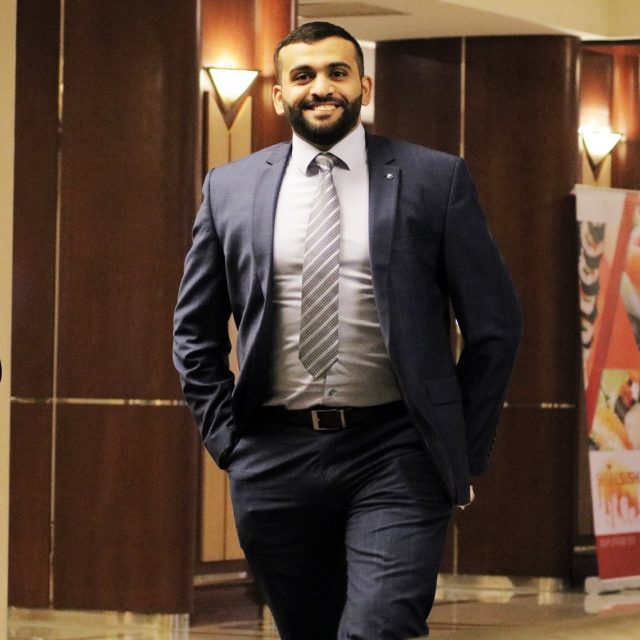 Eyad Al-Olaimat
UN Young Leader
Eyad Al-Olaimat is a Jordanian youth activist and the founder and director of the ALWASET for Community Awareness and Development (ACAD), a non-profit organization that aims to provide awareness national projects using new communication technologies to support and facilitate the participation of citizens' inpolitical life. ALWASET's projects encourage participation in elections and decision-making, connecting key partners in governmental institutions and local media with communities.
Eyad holds a Bachelor's degree in Communications Engineering from Princess Sumaya University for Technology in Jordan, and a Master's degree in Mobile and High-Speed Telecommunications Networks from Oxford Brookes University. In recognition of Eyad's demonstrated achievements and impact to sustainable development, he was selected as a 2018 UN Young Leader for Sustainable Development Goals (SDGs).

Basel Al Madhoun
Community Debater
Basel is a young entrepreneur from Gaza, he is a masters student at SOAS. He got recognized as a top 10 youth peacemakers in the world by Peace news, in addition to being awarded the Emerging Young Leaders Award by the department of states about his passionate work in Debates in Gaza. Debate has been his passion ever since he got back from an exchange student year in the states. He believes that debate can help combine research, critical thinking skills and ultimate joy of competition in one form. In addition of co-founding a debate club and running the first English Debate Program in Gaza, he has helped to organize first TED Talk in Gaza, under the name of TedxShujaiya, he has participated as an organizer which held the roles of MC, Coach Speaker, and Social Media coordinator. Basel recently became a Global Village Alumni, after completing a summer internship at Lehigh University under the tutoring of Business and Industry experts.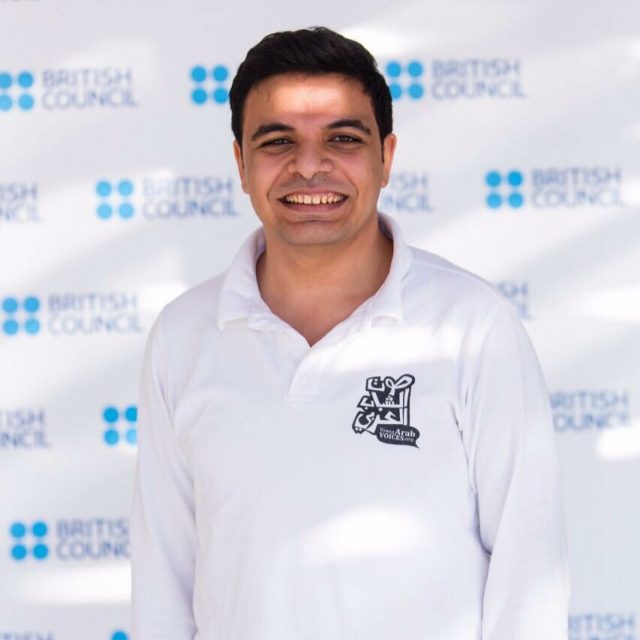 Saif's entrepreneurial spirit emerged when he was just 16 years old and launched his first enterprise, Teens Club. Teens Club is the first entity that focuses on teenagers in Egypt to provide them with early guidance and opportunities for personal and career development. The club is run by teenagers, for teenagers – who contribute to the development of Egypt, Africa, and the world. Teens Club is now an alternative safe haven for thousands of teenagers to find mentors for their education and career, meet experts, and actively engage in solving their communities' challenges. Learn more about the Club online at www.teensclubeg.com.
Saif has been trained by international organizations like UN Women, and The British Council, and shares what he has learned over the course of these training with the wider Egyptian civil society and youth audiences. In 2016, the debate team he trained won first prize in the Young Arab Voice regional debate competition in Jordan.

Omar Metwally
Community Dialogue
Mohammad Omar Metwally is a current Fulbright Scholar at the Kroc Institute for International Peace Studies, University of Notre Dame, pursuing a Master's degree in Global Affairs with a concentration in International Peace Studies. Mohammad has nearly a decade of experience designing, implementing, and managing youth programs. He is passionate about issues related to youth empowerment, violent extremism, and migration. Mohammad's areas of expertise are in conflict prevention, conflict transformation, and community dialogue design. Most recently, he worked at the Global Center on Cooperative Security as a research assistant and at Search for Common Ground as a project manager for Bahrain and prior to that as a regional coordinator for the Middle East and North Africa Common Ground Institute program. He is a co-founder of multiple youth-led initiatives and holds a Bachelor in Biotechnology from Cairo University.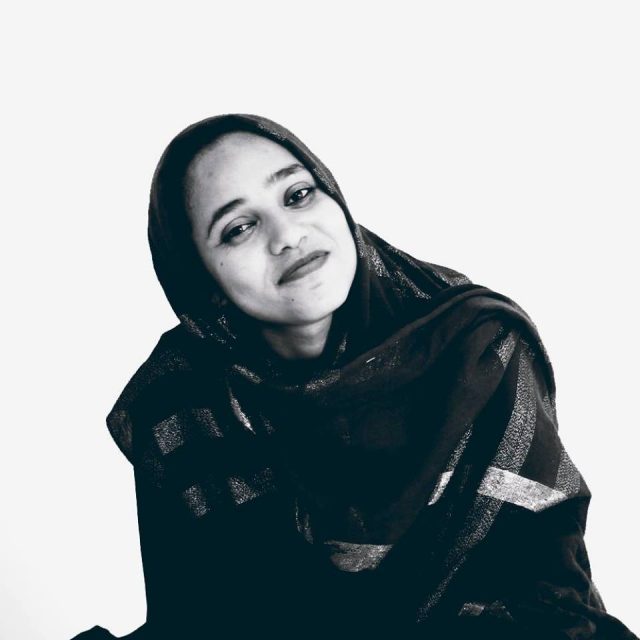 Shiemaa Ahmed
Shiemaa is a Software Engineering Student at the university of Khartoum, an active Entrepreneur and Social activist. With enormous ideas to develop her community she decided to execute them with Social Entrepreneurship.She won the prize of best idea for social innovation in Startup weekend Khartoum, second place in UNDP's social good summit, and won the national finals of Get In the Ring and qualified for regional finals in Morocco. She is known as the active girl, always trying to make an impact, Volunteering and managing important events in her University and community .This has helped her be an excellent executive beside her creative thinking abilities.She is also a debating champion, she won the university's debates in Bahrain 2015. She is now a co-founder of an NGO to teach youth about Debates and the importance of debating as a tool of peaceful and elegant arguing, she trains university students on critical thinking and debates and holds university's debating tournaments.

Javeria Khalid
Javeria is an undergraduate student at Institute of Business Administration, Karachi with a keen interest in policy making. She has endeavored herself to step outside of her comfort zone which has led to her winning an 'Outstanding Delegate Award' in Model United Nations Turkey 2015 and spending an exchange semester in USA funded by US Undergraduate Exchange Program where she worked to eliminate stereotypes that Americans have about Pakistanis. With an avid interest in writing and women empowerment, Javeria has interned at War Against Rape and The Express Tribune where she has written stories highlighting the rights and abuse of girls in the Pakistani society. She is an avid believer that arts and dialogue can increase tolerance which led her to establishing the literary content and panel discussions of Youth Arts and Literary Exhibition, an exhibition providing a safe, creative space where despite their religion, caste or skin color, youngsters can paint, write and discuss their heartwarming stories which would help create empathy.

Mohammed El Wahabi

Mohammed El Wahabi is the founder and program coordinator of 'The Olive Writers'; a national creative writing camp where young aspiring writerd gather to enhance their writing skills whilst being guided by pioneers in the field. TOW is housed under ' Lotus Association for Culture and Creativity; an NGO of which Mohammed is the Co-founder and VP. Mohammed is a buisness student at ENCG Settat, a team member of Morocco Library project, and a member of the Youth Advisory Council of World Oceans Day. He is also an ambassador for Moroc Ta3mal, an initiative created by Microsoft and Silatech Qatar to promote youth employability.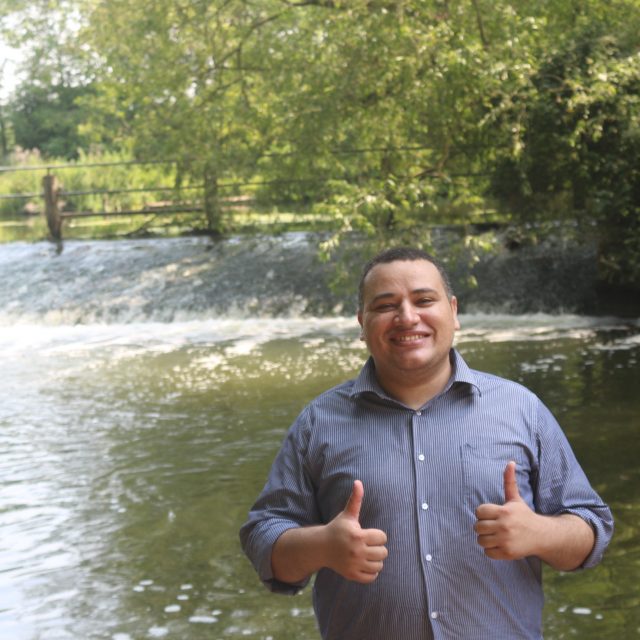 Ahmed Hosni Elhareri
Ahmed hosni Elhareri is the founder of SYE English Community, the first English community in Egypt to help learners improve their English especially outside the classroom through immersing with native speakers, starting in 2010 he managed to help more than 60,000 learners improve their English and therefore get scholarships to very high-ranked universities or get jobs in very prestigious positions. Since 2010 SYE have had around 300 native speakers who participated in English related programs and activities. Ahmed is also a The DO School and Mowgli Foundation fellow,He participated in developing a working business model for an educational project with Siemens in Germany in 2015.

Abdelkrim Boublouh
Abdelkrim Boublouh, is a finance graduate from the National School of Business and Management. He spends his time volunteering, working on entrepreneurial projects, and training in karate. He has founded a campus organization called Students Ambassadors for Peace – Agadir Chapter (SAP – Agadir), an international organization based in 13 countries. This chapter is a model which provides students with a network to exchange ideas about contributing to community development; it is a platform for young motivated students allowing them to share their skills. He is the project manager of Empowering Women in the Region of Souss project, which provided women with stable incomes.

Zina Asma Belheddad
A dreamer, a doctor, a trainer, a motivatiobal speaker and a social entrepreneur. Zina was socially engaged since the age of 18, seeving as project manager and excutive board in AIESEC, co-founder of the Algerian center for social entrepreneurship, then the butterly effect, an educational initiative that works on making personal development, global citizenship and sustainable development trainings accessible to all. Its flaship projects are Wadjihni, a career guidance camp for high schoolers and the innovative teachers academy, a training program for teachers. Zina is alumna of study of the US institute on social entrepreneurship at the university of Connecticut.

Seddik Bouaissa
Being n English language lover, Computer Science student and Activist, Seddik has always been interested in developing his skills, and sharing his knowledge with his community, and peers. In 2015 he co-founded CS50xAlgeria, and organized its first 3 month program with the American Cultural Center in Algiers. CS50xAlgeria was chosen for a Google micro Grant to represent Algeria in the Africa Week of Code (by SAP) by organising workshops to help empower youth to be able to do programming in an early age.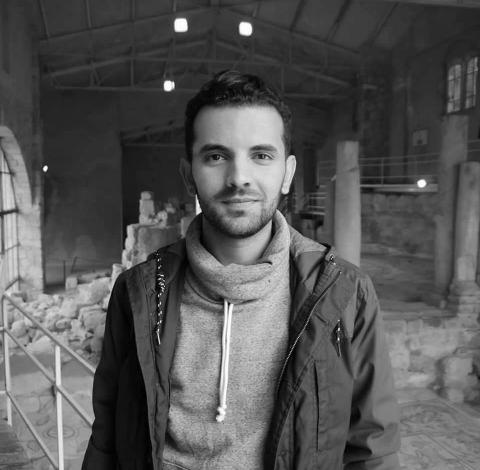 Ala Oueslati
Having founded the NASH Initiative in 2011 to reduce illiteracy rates among youth and adults in rural Tunisia, Ala has worked with numerous CSOs and nonprofits on education, youth empowerment, and refugees' social integration, both in Tunisia and across the MENA region. He studied International Affairs at University of Tunis and Nazareth College of Rochester, NY and has been working for Women Deliver since 2015 on promoting women's health, rights, and wellbeing in remote areas and conflict zones. He is the coordinator of YaLa Women, a branch of YaLa Young Leaders focusing on women's issues in the MENA. Ala is UN Empower Women Global Champion and a 120 Under 40 Award nominee.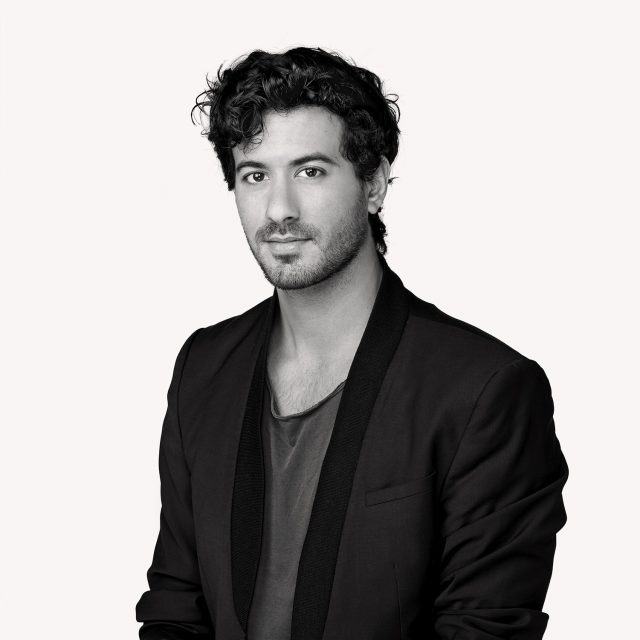 Oday kamal
Oday works with private companies and government agencies around the world to re-craft their operating system, coach teams with new ways of working, and optimize high performing cultures.
Oday is the author of Half-Baked (CIDOB 2015), a global shaper at the World Economic Forum.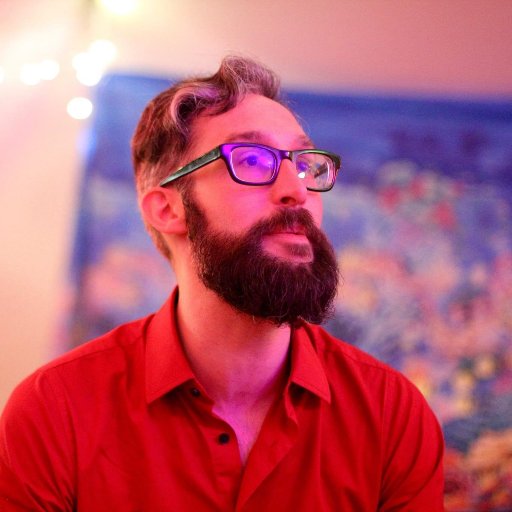 Frank Fredericks
Frank Fredericks is the founder of World Faith, a global movement to end religious violence, and Mean Communications, a digital agency for social good. After working in the music industry, managing artists such as Lady Gaga, Frank founded World Faith in 2008. He has been recognized as a Global Shaper by the World Economic Forum, and is a Fellow Alumnus of Leading for Impact at Oxford Skoll Centre, AMENDS at Stanford, IFYC, Soliya, Ariane de Rothschild, and YouthActionNet. He did his BM at NYU and his MBA at Oxford Said as a Global Shaper Scholar from the World Economic Forum.

Mohammad Abu Musa
Mohammad Abu Musa is a business builder, he joins companies in their earliest stages where he help them validate their business models, processes, product, and marketing techniques. He started four companies so far and working on the fifth, he combines his software engineering background with business skills he gained from working several startups in the Middle East.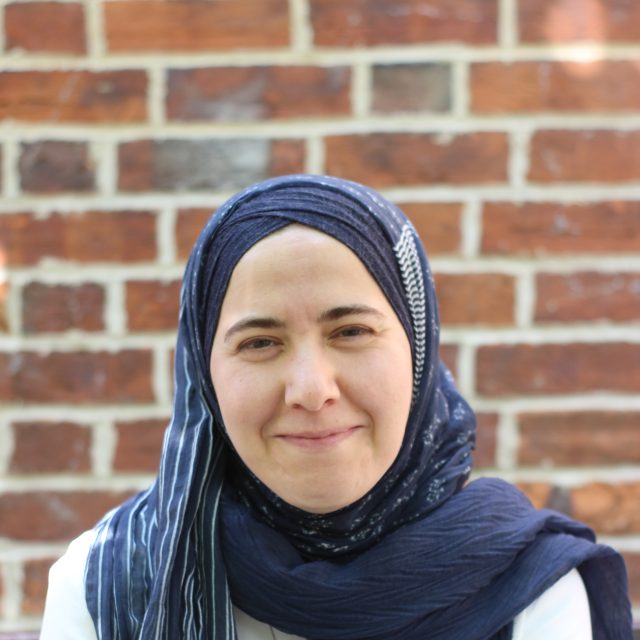 Gulay Kaplan
Gulay is pursuing her Master's degree in Political Science and International Relations with a focus on human and minority rights and the plight of Syrian refugees. Gulay's most recent project, and one she is actively directing, is "Two Hands One Brush" which she has shouldered with an independent group of university students. The project's aim is to create resilience amongst both Turkish and Syrian children against hate speech towards Syrians in Turkey, and to lessen the prejudices that exist between the two cultures. It does so by creating a strong bond between Syrian and Turkish schoolchildren; having them feel welcomed in their new home by using art.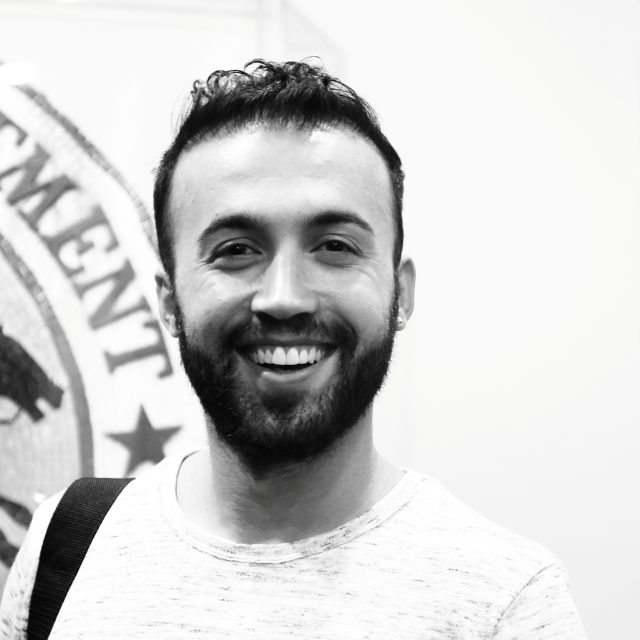 Ayaz Shalal
Ayaz Shalal Hassan is a Kurdish Syrian – Iraqi fellow. He studied Business Administration and Political Science at the American University of Iraq – Sulaimanyah. He is a feminist. He has been working for women rights and LGBTQI Rights for almost seven years. He is currently working as a Deputy Director of Programs at (Rasan Organization) a Non-Profit Organization in the city of Sulaimanyah. Ayaz is an alumni of the SUSI program, a fellow of Amends program, a Laureate Global Fellow, IYLA Global Fellow, and World Bank Global Youth Forum Fellow. He is a peer educator trainer at UNFPA.

Touria Benlafqih
Touria is the founder and CEO of SIDE, a volunteer platform that empowers youth to gain employability skills and get access to the labor market. She's also the founder of EMPEOPLE, an accelerator for social businesses that are in the scaling stage. She has a BA in Finance and Accounting, and has over 12 years of experience with NGOs and 6 years with Social entrepreneurs.

Lamiae Bazir
Empowering Women in The Atlas" (EWA) in a village of the Middle Atlas Mountains in Morocco. This multidimensional project addresses political, gender, and development related issues in the MENA. It also connects marginalized people from rural Morocco to partners in the US; thereby embodying a beautiful and genuine partnership, one that transcends political agendas. This social venture is particularly relevant to the spirit of the AMENDS as it deeply challenges the victimization narratives that are often imposed on the women of her region.


Karim El Solh
Karim El Solh is the founder and CEO of Alternative Energy Group, a leading solar company in Lebanon. After graduating from the American University of Beirut, Karim co-operated with a US based solar company and conducted market analysis and identified the importance of renewable energy to solve the burdensome electricity situation that Lebanon has. AEG has proven highly successful, securing multiple solar projects in Lebanon including one of the first large scale hybrid PV-Diesel projects in the Middle East. The company has since established strategic partnership with one of the region's largest genset manufacturer to promote sustainable energy with conventional power sources.

Omar EL Maadarani
Omar EL Maadarani is the Project Coordinator at the Tech for Food (Digital Skills Training) program between AUB and WFP( World Food Program). He has a BA in Economics and a minor in Political Studies from the American University of Beirut. During his studies at AUB he founded the psycho-social program that helps Syrian kids overcome the effects of war. His program is operating in 6 schools built by his university and have affected thousands of kids since its implementation 3 years ago. The program is still operating as a sustainable entity after his graduation.


Mohammed Bawazir
Mohammed is a Bachelors Management student at King Fahd University of Petroleum and Minerals (KFUPM) in Saudi Arabia. He is an artist, activist, entrepreneur and an AMENDS 2015 fellow. He is not just a leader, but a creative young spark that breaths ideas, effects change and advocates for causes. He started his activism life from an art initiative that he co-founded in Yemen (Talents of Hadhramout) to initiate a new cultural movement in Hadhramout, Yemen. The initiative tackled unemployment and got youth off the streets, helping them to start their art careers and projects. It also advocated for causes, like, supporting cancer patients, protesting oil leaks and US-drone strikes.

Ilyes El Ouarzadi
Ilyes El Ouarzadi is the Co-Founder & CEO of DAABA™, a digital platform that allows users to connect with Legal Services Providers (LSPs) to obtain legal services, answer questions, or get advice anywhere, anytime. Ilyes occupies also the role of Imperial Service Advisor at CIBC, a leading financial institution. He is a graduate of HEC Montréal's Trilingual BBA specialized in Finance & International Business. As a Community Leader for Techstars and co-organizer of the Montréal Startup Weekend, Ilyes developed a passion for technology while helping hundreds of entrepreneurs to launch promising startups. His current initiative DAABA™ aims to make access to justice instant, better and easy!

Dana Almedallah
Dana is a senior medical student who has a huge interest in the Neurosciences. Research has been a big part of her life, since her participation in the first cohort of the Saudi Research Science Institute. She then went on to help co-found the Saudi Aramco Research Science Institute, that recruiting talented girls from across the country, that participated in a week of intensive STEM classes. Followed by five weeks long research internships under the supervision of experienced mentors. In addition to working in the field of psycho-genetics to help discover new diagnostic tools for psychiatric patients, she also leads the scientific research club in her university.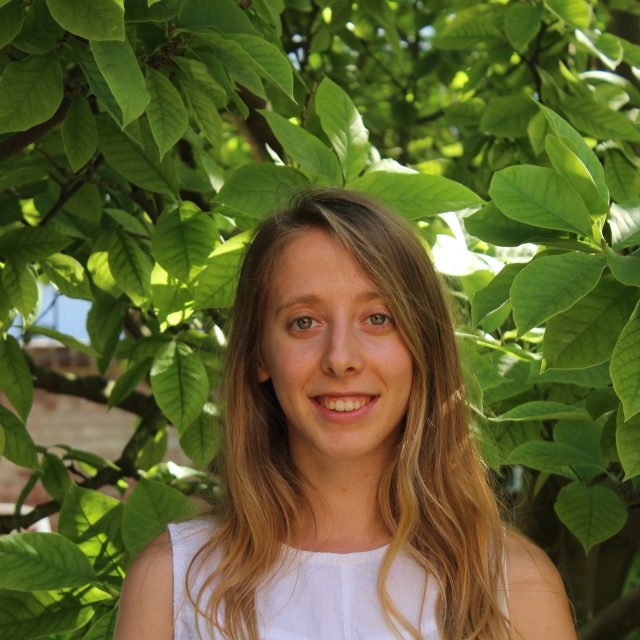 Aviv Nesher
Aviv Nesher is the co-founder of Al Bustan, a female-run school that aims to empower women from the Jahalin tribal Bedouin community through ongoing academic and recreational enrichment. Aviv is a graduate of the United World Colleges, a global education movement that makes education a force to unite people, nations and cultures for peace and a sustainable future. Currently, Aviv is pursuing her bachelors in Communications, Journalism, and Asian Studies at the Hebrew University in Jerusalem, and as of this year is a Huayu scholarship recipient: a grant given to excelling students who wish to perfect their Mandarin language skills.

Elliot Stoller
Elliot Stoller is the co-founder and previous co-president of AMENDS. In 2011, Elliot and Khaled Alshawi co-founded AMENDS to contribute to the struggles for dignity across the Middle East and United States. Elliot graduated from Stanford in 2013 and then helped build the Koc University Team and organize the first Fellows Forum in Istanbul. Elliot is currently a PhD student in Organizational Behavior at Harvard. His research interests focus on the organizational dynamics within government bureaucracies and socioeconomic interest groups. Elliot has also worked in energy policy for New York State, and as a research assistant at Stanford focusing on institutional change.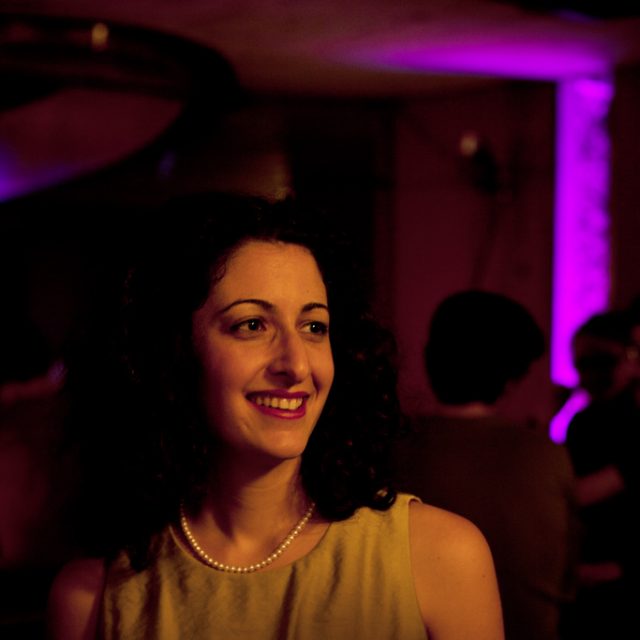 Nadia Arouri
Nadia Arouri was born in Jerusalem in 1987 and lived in Ramallah, Amman and Paris, until she moved to Vienna in 2005. Nadia Arouri is a dancer, choreographer and cultural manager. She is the founding and artistic director of YANTE – Youth, Art and Levante through which she has established herself as a mentor, motivational-speaker and consultant on human and community development especially through arts. She is currently working as a tutor and lecturer at various dance and cultural management programmes in Palestine, Austria, Germany and other European cities.

Rahmeh AbuShweimeh
Rahmeh Abu Shweimeh is a pharmacy graduate, an entrepreneur, a social activist, a US department of State alumna, Open Hands Initiative fellow, AMENDS fellow and she was also recently chosen to be member of the first Women Leaders Network in Jordan. Currently, Rahmeh is the CEO and founder of RideAct, which is a technological platform that will allow users to find the most suitable and nearest transportation mean, in addition to rating public transportation services and to create communities where car-pooling is encouraged. Rahmeh has also been a speaker in number of national and international events such as Women's International day and Women's Entrepreneurship Day.

Salma Takky
Salma is a Ph.D candidate in the fields of Gender, Cultures, identities and Media studies at Sidi Mohammed Ben Abdellah University. She is a board member of GLOBAL Girl Media&NETWORK, a platform dedicated to empowering young girls through journalism and digital media. Salma has a
various amount of experiences, leading and coordinating different projects. She also has a perfect record in social work. She worked for a number of NGOS as well as participating in many local and international social activities and projects, particularly on media, discourse analysis, education, women, peace and conflict resolution, social entrepreneurship and youth.

Elizabeth Zumwalt Harmon
Elizabeth Zumwalt Harmon (Liz) is the Vice President of the Board of Directors of the Nina Brekelmans Memorial Foundation, a 501(c)3 non-profit. The Foundation supports a running camp taught by top Jordanian coaches and 3K race both held exclusively for young girls in Amman, Jordan. The aim is to expand women's participation in running and promote their empowerment. The Foundation honors the legacy of Liz's friend Nina Brekelmans, a competitive runner and Middle East scholar researching the experience of Jordanian female runners. Liz previously lived in Syria, Jordan, and Qatar and currently resides in Washington, DC.

Mariem Chaabani
Mariem Chaabani is an electronics engineer, and works currently in the aeronautical equipment design field. She earned an Electrical engineering degree from the National School of Engineers in Tunis (ENIT), and a Master's Degree in Automatic and Signal Processing. During her university years, Mariem was involved in different student associations such as IAESTE or JCI. She has been selected as a Techwomen 2015, and had the opportunity to follow a mentorship at Autodesk, San Francisco, USA.
Mariem is the co-founder and general secretary of WoLTech (Women Leaders in Technology), a nonprofit association that aims to empower women in STEM, and help them achieve their professional goals.

Ashley (Lohmann) Hanson
Ashley Hanson is an entrepreneur with a passion for connecting people globally. Her career has focused on building US-Middle East cross-cultural relations through travel, digital media, and policy. Ashley is the cofounder and CEO of Joey Travel, an online platform giving travelers a local friend in every city. Prior to founding Joey, Ashley ran two nonprofits–a video production organization for Middle Eastern social ventures and a crowd-sourced publication about Middle Eastern arts, culture, and entrepreneurship. She holds a BA in International Relations and Security Studies from Stanford University and an MBA from University of California, Berkeley.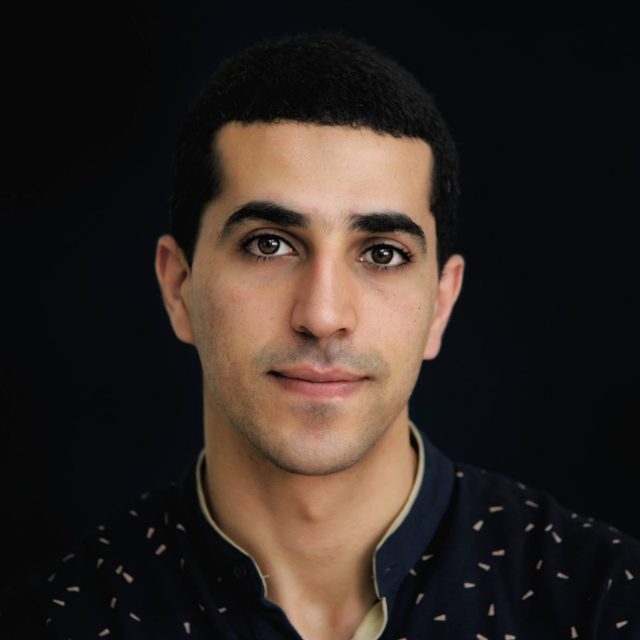 Hasan Abo-Shally
A Forbes Under 30 honoree and an impact-driven entrepreneur, designer and technologist who lives to transform meaningful ideas into impactful projects. He is the founder of "Hasoub" – a grassroots nonprofit promoting tech-entrepreneurship to impact the local Palestinian economy, and "ibtekar" – a socio-educational venture enriching kids and youth from underprivileged backgrounds with the sense of capability through technological-creativity. Hasan is a member of the "miLAB" researching interaction and creative learning processes, he volunteers in different humanitarian campaigns and is a fellow of several international programs in the fields of entrepreneurship, business and photography.

Khadidja Nemar
Radidja Nemar, a French-Algerian, is a human rights lawyer assisting individuals in the Middle-East and North Africa who are subjected to or at risk of extra-judicial executions, enforced disappearances, torture and arbitrary. She is a PhD student in Law focusing on issues surrounding transitions from war to peace. She has been granted a Fulbright Scholarship to conduct research on this subject at Yale Law School. Her initiative is to offer a holistic approach to assist female and children victim of violence, as part of a larger project to propose a civilian and civil society centered approach to post-conflict reconstruction.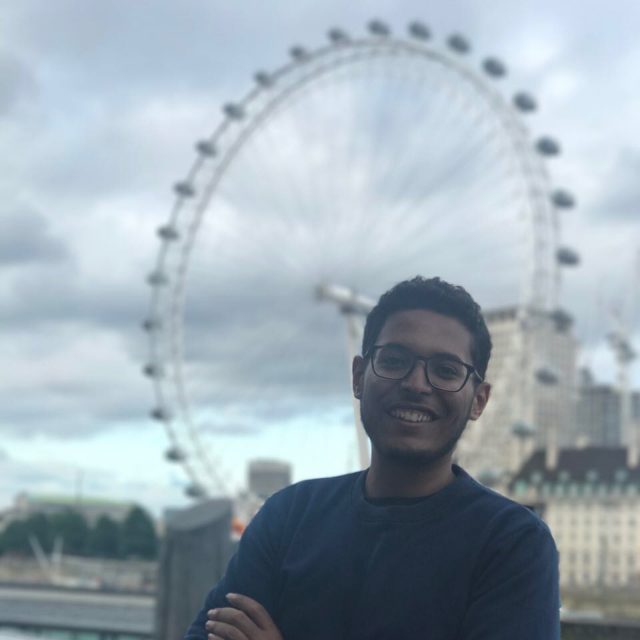 Mohammed Hussein Ali
Public Health Advocate
Mohammed Ali is a Sudanese medical doctor, human rights activist and trainer on soft skills and non-formal education. Currently a Young Leader with Women Deliver, he focuses on advocacy, managing activities and providing opportunities related to sexual and reproductive health and rights. Mohammed is a 2016 graduate of President Obama's Mandela Washington Fellowship for Young African Leaders, where he studied Civic Leadership at Duquesne University. During his time as a medical student, Mohammed co-led the Medical Students' International Network Sudan (MedSIN-Sudan), the largest student organisation in Sudan. Concurrently, he was the Regional Assistant for Africa on Human Rights and Peace at the International Federation of Medical Students' Association (IFMSA). As a trainer, he focuses on building the capacity of medical students and has trained in Sudan, Kenya, India, Tanzania, Chile and Ethiopia in soft skills such as leadership, advocacy, and lobbying.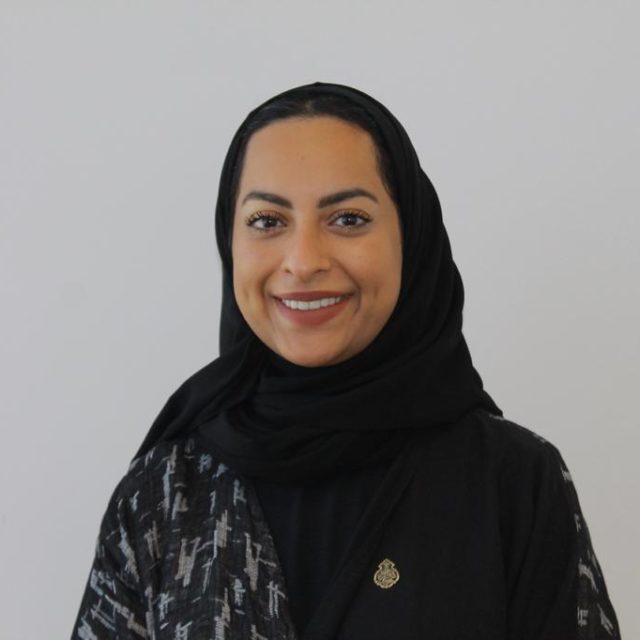 Mashail Bakolka
Mashail Bakolka is an Engineer, Solo-Flashpacker and Social-tech Entrepreneur. She participated in the "Google Student Ambassador" program during the academic year 2014-2015, and launched the 1st official Google Club on-campus for females. She is also an SAP Certified Application Associate since 2016, and also received the Project Management Professional (PMP) training to enhance her project management skills and, more recently, she participated in pre-MBA programs at Harvard Business School, Tuck School of Business at Dartmouth and IE Business School. Mashail Volunteered with 20+ local and international NGOs to help orphans, refuges, underprivileged people and educational initiatives.

Layal Jebran
Recovering architect and designer, turned Social Entrepreneur, founded her first successful startup during university years, at the moment advising several young entrepreneurs and early stage startups while serving as CEO of Moubarmij and on the executive board of ISOC Lebanon. Layal is a natural leader with the ability to motivate both individuals and teams and has extensive experience of handling people with considerable empathy. She is passionate about innovations and sustainable project that can make a difference to the world and enable other people to a better quality of life with better solutions. Loyal strongly supports entrepreneurship and women in business.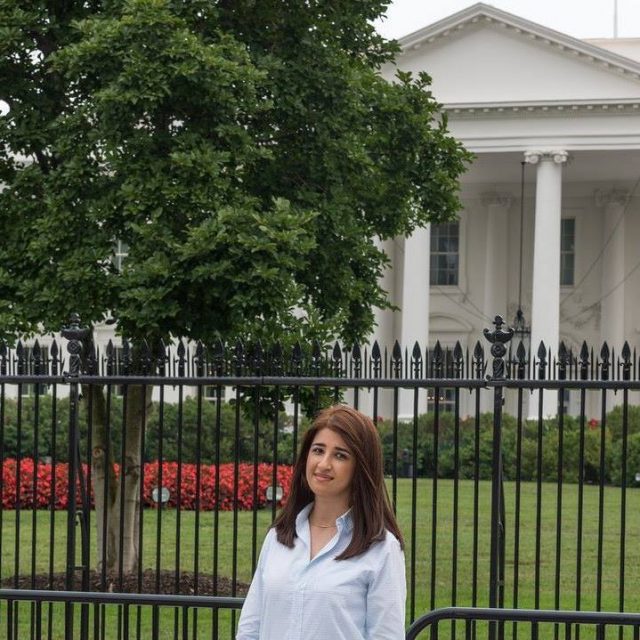 Banu is the founder of TaviKids which is an online store for kids. It provides inspiring and high quality toys in all the latest brands and trends. Banu is an IT graduate from the American University of Iraq Sulaimani (AUIS). She is currently working as IT-Specialist in Sulaimani. Banu is an alumna of the Iraqi Young Leaders Exchange Program 2009 in the United States, the International Youth Forum Seliger 2010 in Russia, the National Model United Nations (NMUN-2013) in New York, SHE Entrepreneurs in Sweden, Co-Organizer of Startup Weekend Slemani, and a former Co-Chair of the AUIS Alumni Association. Banu is also a Community Leader at LeanIn.Org and the (Internet of Women) Book contributor.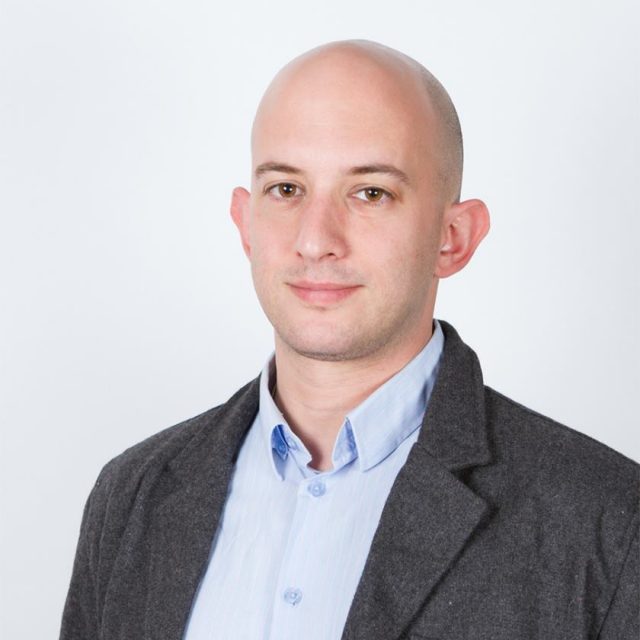 Lior Lapid
Ore to Excellence
Lior is a social entrepreneur focusing on education, technology, human rights, and leadership development. He is the executive director of Ore Education Association, a non-profit organization that promotes excellence and volunteerism among children, youth, and students in Israel. Lior is part of the 2014 AMENDS class.