The Arts & Culture Working Group examines various modes of expression, establishing and strengthening connections across borders and different cultures. This Working Group aims to shed a light on musical, visual, literary, and multimedia work, communicating cultures of art and creativity between AMENDS initiatives. As Fellows, we aim to promote collaboration between existing and new initiatives, artists, and changemakers in the MENA region.
Fellows in the Arts & Culture Working Group make use of artistic and cultural approaches to tackle issues around the region. 2016 Fellow Bshara Nasser captures memories of the Palestinian Nakba, showcasing stories through a multimedia museum in Washington, DC. In Chicago, Ifrah Magan uses literature and poetry to document Somali refugees' experiences, supporting cultural heritage and assisting with equitable integration. Micah Hendler from the 2012 Class is empowering Palestinian and Israeli youth through the Jerusalem Youth Chorus, amplifying voices through a transformative song and dialogue platform. 2015 Fellow Jessica Rohan is an editor at Warscapes magazine, where she covers art, literature and conflict with an alternative lens.
Read more about our Fellows and the way they use art and culture for social transformation in the Middle East and North Africa below.

Micah Hendler
Jerusalem Youth Chorus
Micah, an alumni of the first-ever AMENDS Class, seeks to be a musical peacemaker by using music as a tool to bring people from different backgrounds, communities, and walks of life together to understand one another and work together for a better future. Micah is the founder of the Jerusalem Youth Chorus, a choir and dialogue program for Israeli and Palestinian high school students.

Asif Majid
Musician & Theatre Maker
Asif Majid is a scholar-artist-educator who researches, teaches, performs, and makes work at the intersection of performance and politics. Particularly, he does this in terms of devising, improvisation, and participatory theatre with marginalized communities. Asif is pursuing a practice-based PhD in Anthropology, Media, and Performance at The University of Manchester, earned an MA with Distinction in Conflict Resolution from Georgetown University, and graduated summa cum laude and Phi Beta Kappa with a self-designed BA in Interdisciplinary Studies (Global Peace Building and Conflict Management) from UMBC. As an artist, Asif's performance credits include work with The Stoop (US), the John F. Kennedy Center for the Performing Arts (US), Convergence Theatre (US), Royal Exchange Theatre (UK), Unity Theatre (UK), and Action Transport Theatre (UK). Currently, he is an inaugural Lab Fellow with The Laboratory for Global Performance and Politics. Asif is online at www.asifmajid.com.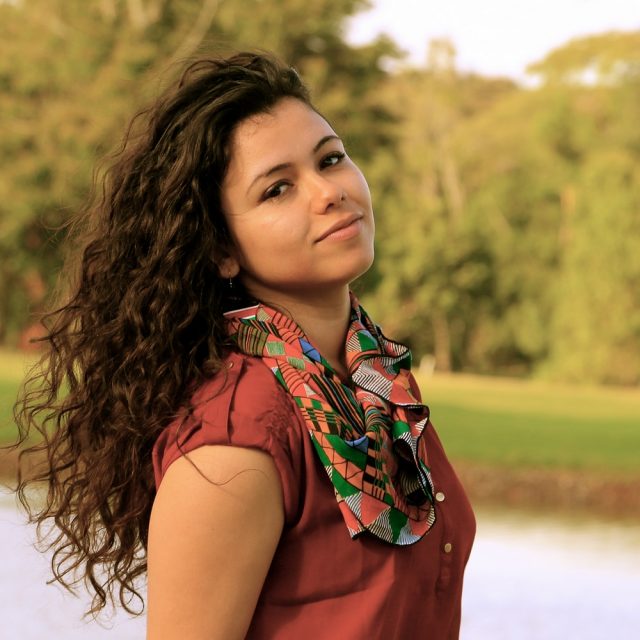 Aya Chebbi
Pan-African Feminist
Aya Chebbi, an award winning Pan-African feminist, renowned Blogger and internationally acclaimed Tunisian activist. She is the founder of Africa Youth Movement, building one of Africa's largest pan-African youth movements. She previously worked as Africa and Middle East Programs Director at World Peace Initiative Foundation, at Bureau de Cooperation Tunisie-Denmark of the Danish Foreign Affairs Ministry on bilateral cooperation, and at the Carter Center monitoring 2012 Egyptian Presidential Elections. She currently sits on the Board of Directors of CIVICUS, the World Refugee Council, Oxfam Independent Commission on Sexual Misconduct and the Advisory Committee of FRIDA Young Feminist Fund. She has been an Advisor and Consultant on gender and youth for international organizations including the United Nations and the African Union Commission.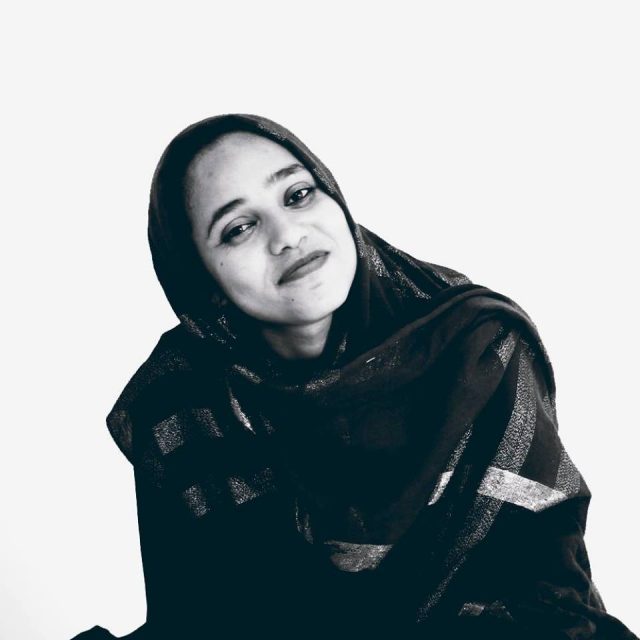 Shiemaa Ahmed
Shiemaa is a Software Engineering Student at the university of Khartoum, an active Entrepreneur and Social activist. With enormous ideas to develop her community she decided to execute them with Social Entrepreneurship.She won the prize of best idea for social innovation in Startup weekend Khartoum, second place in UNDP's social good summit, and won the national finals of Get In the Ring and qualified for regional finals in Morocco. She is known as the active girl, always trying to make an impact, Volunteering and managing important events in her University and community .This has helped her be an excellent executive beside her creative thinking abilities.She is also a debating champion, she won the university's debates in Bahrain 2015. She is now a co-founder of an NGO to teach youth about Debates and the importance of debating as a tool of peaceful and elegant arguing, she trains university students on critical thinking and debates and holds university's debating tournaments.

Javeria Khalid
Javeria is an undergraduate student at Institute of Business Administration, Karachi with a keen interest in policy making. She has endeavored herself to step outside of her comfort zone which has led to her winning an 'Outstanding Delegate Award' in Model United Nations Turkey 2015 and spending an exchange semester in USA funded by US Undergraduate Exchange Program where she worked to eliminate stereotypes that Americans have about Pakistanis. With an avid interest in writing and women empowerment, Javeria has interned at War Against Rape and The Express Tribune where she has written stories highlighting the rights and abuse of girls in the Pakistani society. She is an avid believer that arts and dialogue can increase tolerance which led her to establishing the literary content and panel discussions of Youth Arts and Literary Exhibition, an exhibition providing a safe, creative space where despite their religion, caste or skin color, youngsters can paint, write and discuss their heartwarming stories which would help create empathy.

Mohammed El Wahabi

Mohammed El Wahabi is the founder and program coordinator of 'The Olive Writers'; a national creative writing camp where young aspiring writerd gather to enhance their writing skills whilst being guided by pioneers in the field. TOW is housed under ' Lotus Association for Culture and Creativity; an NGO of which Mohammed is the Co-founder and VP. Mohammed is a buisness student at ENCG Settat, a team member of Morocco Library project, and a member of the Youth Advisory Council of World Oceans Day. He is also an ambassador for Moroc Ta3mal, an initiative created by Microsoft and Silatech Qatar to promote youth employability.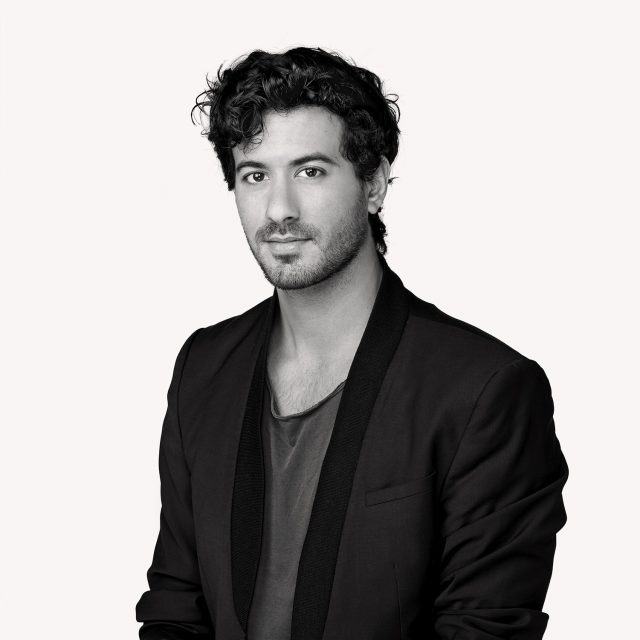 Oday kamal
Oday works with private companies and government agencies around the world to re-craft their operating system, coach teams with new ways of working, and optimize high performing cultures.
Oday is the author of Half-Baked (CIDOB 2015), a global shaper at the World Economic Forum.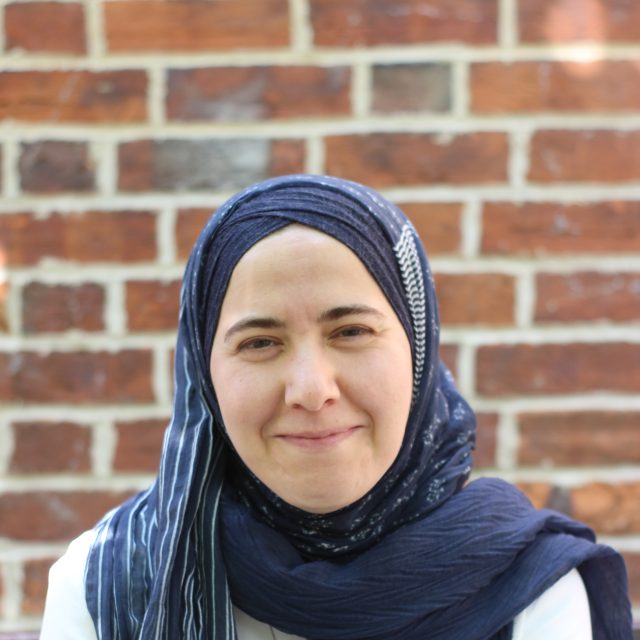 Gulay Kaplan
Gulay is pursuing her Master's degree in Political Science and International Relations with a focus on human and minority rights and the plight of Syrian refugees. Gulay's most recent project, and one she is actively directing, is "Two Hands One Brush" which she has shouldered with an independent group of university students. The project's aim is to create resilience amongst both Turkish and Syrian children against hate speech towards Syrians in Turkey, and to lessen the prejudices that exist between the two cultures. It does so by creating a strong bond between Syrian and Turkish schoolchildren; having them feel welcomed in their new home by using art.

Mohammed Bawazir
Mohammed is a Bachelors Management student at King Fahd University of Petroleum and Minerals (KFUPM) in Saudi Arabia. He is an artist, activist, entrepreneur and an AMENDS 2015 fellow. He is not just a leader, but a creative young spark that breaths ideas, effects change and advocates for causes. He started his activism life from an art initiative that he co-founded in Yemen (Talents of Hadhramout) to initiate a new cultural movement in Hadhramout, Yemen. The initiative tackled unemployment and got youth off the streets, helping them to start their art careers and projects. It also advocated for causes, like, supporting cancer patients, protesting oil leaks and US-drone strikes.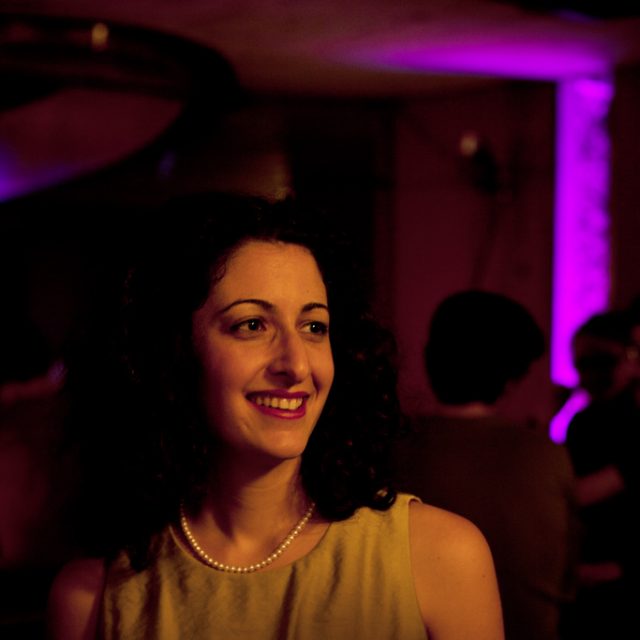 Nadia Arouri
Nadia Arouri was born in Jerusalem in 1987 and lived in Ramallah, Amman and Paris, until she moved to Vienna in 2005. Nadia Arouri is a dancer, choreographer and cultural manager. She is the founding and artistic director of YANTE – Youth, Art and Levante through which she has established herself as a mentor, motivational-speaker and consultant on human and community development especially through arts. She is currently working as a tutor and lecturer at various dance and cultural management programmes in Palestine, Austria, Germany and other European cities.

Ashley (Lohmann) Hanson
Ashley Hanson is an entrepreneur with a passion for connecting people globally. Her career has focused on building US-Middle East cross-cultural relations through travel, digital media, and policy. Ashley is the cofounder and CEO of Joey Travel, an online platform giving travelers a local friend in every city. Prior to founding Joey, Ashley ran two nonprofits–a video production organization for Middle Eastern social ventures and a crowd-sourced publication about Middle Eastern arts, culture, and entrepreneurship. She holds a BA in International Relations and Security Studies from Stanford University and an MBA from University of California, Berkeley.