The Human Rights & Political Activism Working Group was created to empower initiatives working to raise awareness about issues of rights, political participation, and legal equality. We aspire to engage everyone in the struggle for global equity. The Group works by promoting communication between Fellows, so they might benefit from each other's experience, share resources, and gain exposure to other movements around the world. Targeting areas and communities without access to fair legal systems, strong monitoring mechanisms, or sufficient political representation, Fellows in this Working Group have accumulated an exceptional experience in the pursuit of their causes, and we want to coordinate, mobilize, and foster alignment and partnership between these movements.
Our Fellows include Radidja Nemar, a French-Algerian human rights lawyer assisting individuals in the Middle East and North Africa who are subjected to or at risk of extra-judicial executions, enforced disappearances, torture, and arbitrary detention. Her current work involves supporting our own Abdullah Alfakarany, a journalist who has been unjustly jailed in Egypt since 2013. One of our 2018 Fellows, Racha Haffar, founded the first anti-human trafficking NGO in Tunisia to involve the public in the fight against modern slavery.

Micah Hendler
Jerusalem Youth Chorus
Micah, an alumni of the first-ever AMENDS Class, seeks to be a musical peacemaker by using music as a tool to bring people from different backgrounds, communities, and walks of life together to understand one another and work together for a better future. Micah is the founder of the Jerusalem Youth Chorus, a choir and dialogue program for Israeli and Palestinian high school students.

Asif Majid
Musician & Theatre Maker
Asif Majid is a scholar-artist-educator who researches, teaches, performs, and makes work at the intersection of performance and politics. Particularly, he does this in terms of devising, improvisation, and participatory theatre with marginalized communities. Asif is pursuing a practice-based PhD in Anthropology, Media, and Performance at The University of Manchester, earned an MA with Distinction in Conflict Resolution from Georgetown University, and graduated summa cum laude and Phi Beta Kappa with a self-designed BA in Interdisciplinary Studies (Global Peace Building and Conflict Management) from UMBC. As an artist, Asif's performance credits include work with The Stoop (US), the John F. Kennedy Center for the Performing Arts (US), Convergence Theatre (US), Royal Exchange Theatre (UK), Unity Theatre (UK), and Action Transport Theatre (UK). Currently, he is an inaugural Lab Fellow with The Laboratory for Global Performance and Politics. Asif is online at www.asifmajid.com.
Jessica uses strategic communication to advance human rights causes. She currently works with human rights organizations to help them use data, technology, and design to bring advocacy messages to larger audiences. Jessica is part of the 2012 AMENDS class.

Moneera Yassien
Gender Activist
Between being an economics student, a women's rights activist and a social entrepreneur, Moneera Yassien spends her time contributing to solving the hardships our world is experiencing nowadays. She founded IECRC (Innovation and Entrepreneurship Community Research Chapter) to support entrepreneurs in Sudan. Moneera is also an Alumnus of UNDP's Youth Leadership Program and a mentor with the YLP network in the Arab region.
In addition to working with the United Nations Association Germany to establish the UN youth delegate programme in Sudan, Moneera founded a social enterprise called AMNA working to raise awareness about violence against women in Sudan. Moneera currently serves as Gender Monitor for the AMENDS Global Fellows, working to ensure equity, representation, and sensitivity in all our group programming and individual efforts.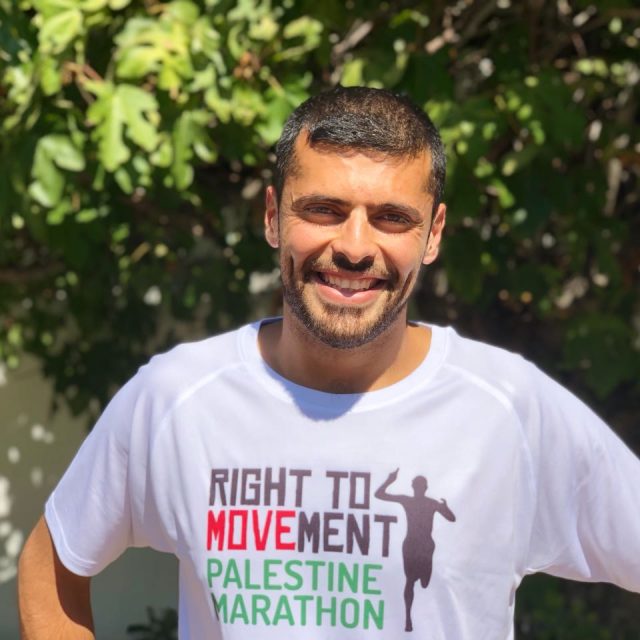 George Zeidan
Right to Movement
George Zeidan is a co-founder of Right to Movement Palestine campaign. The project aims at highlighting restrictions imposed on Palestine movement from the occupation along with Palestinian women movement within the society through an innovative way. He has a BA in Business and he is a certified fraud examiner. He has a long experience in non profit working for DanChurchAid in the fields of Innovation, Finance, and project development. He ran over 11 marathons and plays in the Basketball excellent league in Palestine. He is a One young world fellow & Amends fellow. Currently, he is pursuing his masters in leadership and international relations.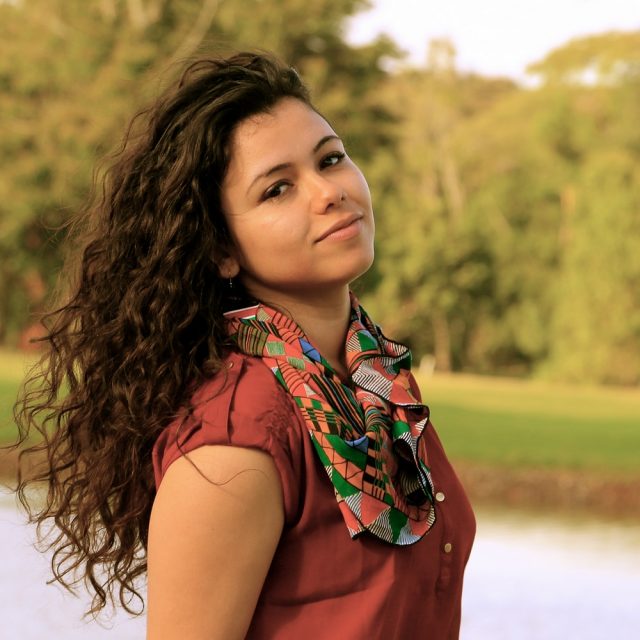 Aya Chebbi
Pan-African Feminist
Aya Chebbi, an award winning Pan-African feminist, renowned Blogger and internationally acclaimed Tunisian activist. She is the founder of Africa Youth Movement, building one of Africa's largest pan-African youth movements. She previously worked as Africa and Middle East Programs Director at World Peace Initiative Foundation, at Bureau de Cooperation Tunisie-Denmark of the Danish Foreign Affairs Ministry on bilateral cooperation, and at the Carter Center monitoring 2012 Egyptian Presidential Elections. She currently sits on the Board of Directors of CIVICUS, the World Refugee Council, Oxfam Independent Commission on Sexual Misconduct and the Advisory Committee of FRIDA Young Feminist Fund. She has been an Advisor and Consultant on gender and youth for international organizations including the United Nations and the African Union Commission.

Becca Farnum
Environmental Peacebuilding
Becca Farnum is an environmental peacebuilding researcher and educator. She works at the intersections of environmental activism, conflict resolution, and capacity-building with a particular passion for justice and equity, leveraging academia for public service and policy impact. Her work has included contributing to United Nations and International Law Commission policy on environmental peacebuilding; engaging underrepresented students in university learning through Widening Participation initiatives; and a stint with Michelle Obama's Correspondence Team at The White House. Becca was part of the 2013 AMENDS class and currently serves as the AMENDS Global Fellows Director of Administration.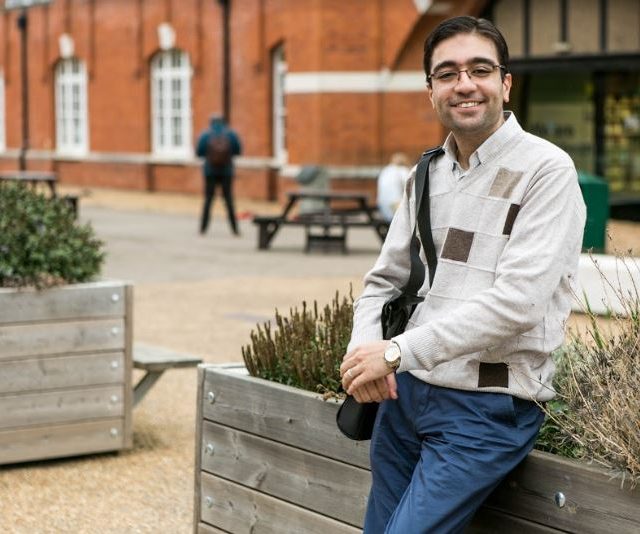 Kourosh Ziabari
Iranian Journalist
Kourosh Ziabari is an award-winning Iranian journalist, reporter and writer. He is the Iran correspondent for Fair Observer, a California-based online publication covering foreign relations, politics, culture, society, economics, education and sustainable development.
A British Chevening scholarship alumnus, Kourosh was named the Journalist of the Month by the International Journalists and has had work appear in The Huffington Post, Asia Times, Your Middle East, Middle East Eye, International Policy Digest and openDemocracy, among others. Kourosh has interviewed more than 400 world leaders, high-ranking politicians, public intellectuals, academicians, university professors, authors and Nobel Prize laureates. In 2016, he was awarded a fellowship by the Council of Europe to attend and cover the World Forum for Democracy in Strasbourg, France, and he represented Iran at the 7 th United Nations Alliance of Civilizations Global Forum in Baku, Azerbaijan.

Sam Sussman is the Co-Founder and Director of Extend, an NGO that introduces American Jewish leaders to Palestinian human rights activists. Extend has been featured at the United Nations, Oxford Union, and in Haaretz, The Forward, Huffington Post, and Slate. Sam holds an M.Phil in International Relations from Oxford and a B.A. Phi Betta Kapa with highest honors in political science, philosophy, and literature from Swarthmore. His academic research has been published in International Spectator, Journal of International Studies, Tufts Journal of International Affairs, and elsewhere. Sam is also a fiction writer whose work has been recognized by BAFTA, Cannes, and the Oxford Review of Books.

Omar Metwally
Community Dialogue
Mohammad Omar Metwally is a current Fulbright Scholar at the Kroc Institute for International Peace Studies, University of Notre Dame, pursuing a Master's degree in Global Affairs with a concentration in International Peace Studies. Mohammad has nearly a decade of experience designing, implementing, and managing youth programs. He is passionate about issues related to youth empowerment, violent extremism, and migration. Mohammad's areas of expertise are in conflict prevention, conflict transformation, and community dialogue design. Most recently, he worked at the Global Center on Cooperative Security as a research assistant and at Search for Common Ground as a project manager for Bahrain and prior to that as a regional coordinator for the Middle East and North Africa Common Ground Institute program. He is a co-founder of multiple youth-led initiatives and holds a Bachelor in Biotechnology from Cairo University.

Javeria Khalid
Javeria is an undergraduate student at Institute of Business Administration, Karachi with a keen interest in policy making. She has endeavored herself to step outside of her comfort zone which has led to her winning an 'Outstanding Delegate Award' in Model United Nations Turkey 2015 and spending an exchange semester in USA funded by US Undergraduate Exchange Program where she worked to eliminate stereotypes that Americans have about Pakistanis. With an avid interest in writing and women empowerment, Javeria has interned at War Against Rape and The Express Tribune where she has written stories highlighting the rights and abuse of girls in the Pakistani society. She is an avid believer that arts and dialogue can increase tolerance which led her to establishing the literary content and panel discussions of Youth Arts and Literary Exhibition, an exhibition providing a safe, creative space where despite their religion, caste or skin color, youngsters can paint, write and discuss their heartwarming stories which would help create empathy.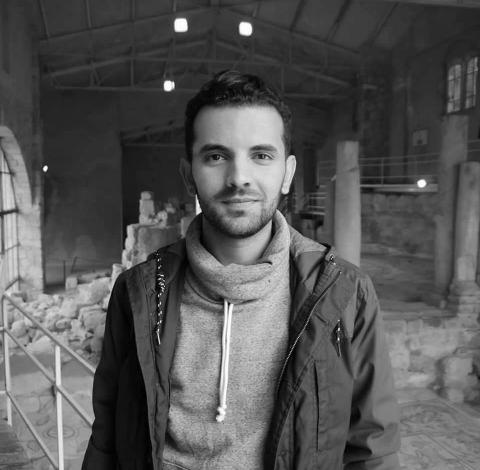 Ala Oueslati
Having founded the NASH Initiative in 2011 to reduce illiteracy rates among youth and adults in rural Tunisia, Ala has worked with numerous CSOs and nonprofits on education, youth empowerment, and refugees' social integration, both in Tunisia and across the MENA region. He studied International Affairs at University of Tunis and Nazareth College of Rochester, NY and has been working for Women Deliver since 2015 on promoting women's health, rights, and wellbeing in remote areas and conflict zones. He is the coordinator of YaLa Women, a branch of YaLa Young Leaders focusing on women's issues in the MENA. Ala is UN Empower Women Global Champion and a 120 Under 40 Award nominee.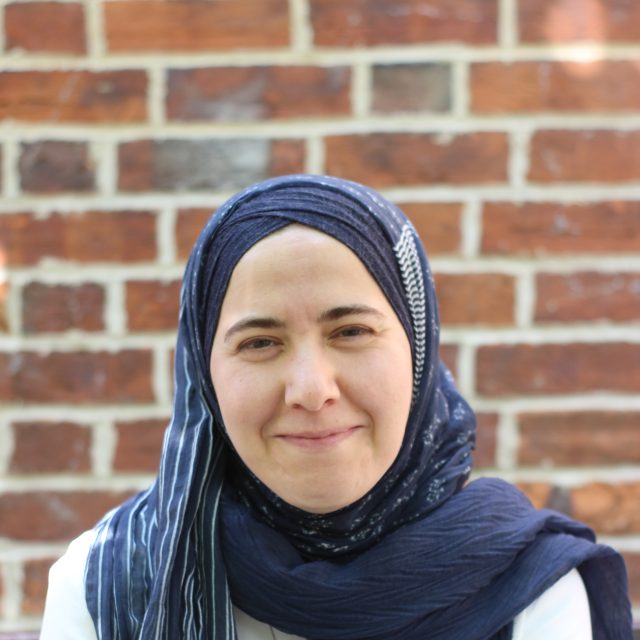 Gulay Kaplan
Gulay is pursuing her Master's degree in Political Science and International Relations with a focus on human and minority rights and the plight of Syrian refugees. Gulay's most recent project, and one she is actively directing, is "Two Hands One Brush" which she has shouldered with an independent group of university students. The project's aim is to create resilience amongst both Turkish and Syrian children against hate speech towards Syrians in Turkey, and to lessen the prejudices that exist between the two cultures. It does so by creating a strong bond between Syrian and Turkish schoolchildren; having them feel welcomed in their new home by using art.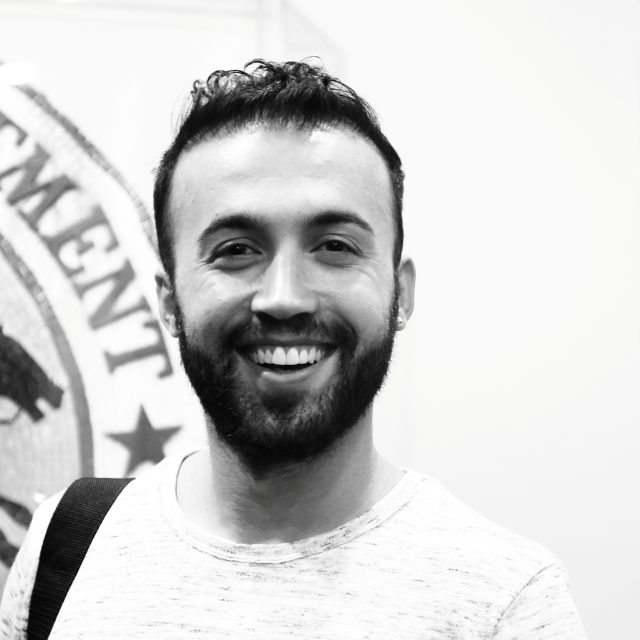 Ayaz Shalal
Ayaz Shalal Hassan is a Kurdish Syrian – Iraqi fellow. He studied Business Administration and Political Science at the American University of Iraq – Sulaimanyah. He is a feminist. He has been working for women rights and LGBTQI Rights for almost seven years. He is currently working as a Deputy Director of Programs at (Rasan Organization) a Non-Profit Organization in the city of Sulaimanyah. Ayaz is an alumni of the SUSI program, a fellow of Amends program, a Laureate Global Fellow, IYLA Global Fellow, and World Bank Global Youth Forum Fellow. He is a peer educator trainer at UNFPA.

Omar EL Maadarani
Omar EL Maadarani is the Project Coordinator at the Tech for Food (Digital Skills Training) program between AUB and WFP( World Food Program). He has a BA in Economics and a minor in Political Studies from the American University of Beirut. During his studies at AUB he founded the psycho-social program that helps Syrian kids overcome the effects of war. His program is operating in 6 schools built by his university and have affected thousands of kids since its implementation 3 years ago. The program is still operating as a sustainable entity after his graduation.


Ilyes El Ouarzadi
Ilyes El Ouarzadi is the Co-Founder & CEO of DAABA™, a digital platform that allows users to connect with Legal Services Providers (LSPs) to obtain legal services, answer questions, or get advice anywhere, anytime. Ilyes occupies also the role of Imperial Service Advisor at CIBC, a leading financial institution. He is a graduate of HEC Montréal's Trilingual BBA specialized in Finance & International Business. As a Community Leader for Techstars and co-organizer of the Montréal Startup Weekend, Ilyes developed a passion for technology while helping hundreds of entrepreneurs to launch promising startups. His current initiative DAABA™ aims to make access to justice instant, better and easy!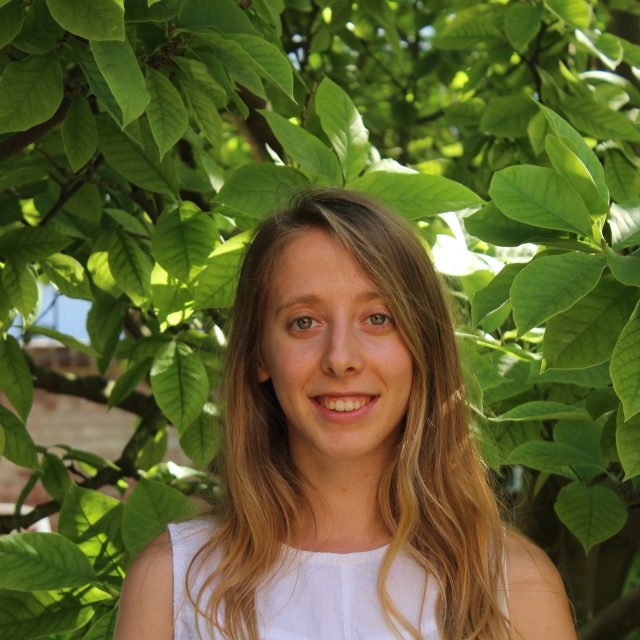 Aviv Nesher
Aviv Nesher is the co-founder of Al Bustan, a female-run school that aims to empower women from the Jahalin tribal Bedouin community through ongoing academic and recreational enrichment. Aviv is a graduate of the United World Colleges, a global education movement that makes education a force to unite people, nations and cultures for peace and a sustainable future. Currently, Aviv is pursuing her bachelors in Communications, Journalism, and Asian Studies at the Hebrew University in Jerusalem, and as of this year is a Huayu scholarship recipient: a grant given to excelling students who wish to perfect their Mandarin language skills.

Elliot Stoller
Elliot Stoller is the co-founder and previous co-president of AMENDS. In 2011, Elliot and Khaled Alshawi co-founded AMENDS to contribute to the struggles for dignity across the Middle East and United States. Elliot graduated from Stanford in 2013 and then helped build the Koc University Team and organize the first Fellows Forum in Istanbul. Elliot is currently a PhD student in Organizational Behavior at Harvard. His research interests focus on the organizational dynamics within government bureaucracies and socioeconomic interest groups. Elliot has also worked in energy policy for New York State, and as a research assistant at Stanford focusing on institutional change.

Rahmeh AbuShweimeh
Rahmeh Abu Shweimeh is a pharmacy graduate, an entrepreneur, a social activist, a US department of State alumna, Open Hands Initiative fellow, AMENDS fellow and she was also recently chosen to be member of the first Women Leaders Network in Jordan. Currently, Rahmeh is the CEO and founder of RideAct, which is a technological platform that will allow users to find the most suitable and nearest transportation mean, in addition to rating public transportation services and to create communities where car-pooling is encouraged. Rahmeh has also been a speaker in number of national and international events such as Women's International day and Women's Entrepreneurship Day.

Khadidja Nemar
Radidja Nemar, a French-Algerian, is a human rights lawyer assisting individuals in the Middle-East and North Africa who are subjected to or at risk of extra-judicial executions, enforced disappearances, torture and arbitrary. She is a PhD student in Law focusing on issues surrounding transitions from war to peace. She has been granted a Fulbright Scholarship to conduct research on this subject at Yale Law School. Her initiative is to offer a holistic approach to assist female and children victim of violence, as part of a larger project to propose a civilian and civil society centered approach to post-conflict reconstruction.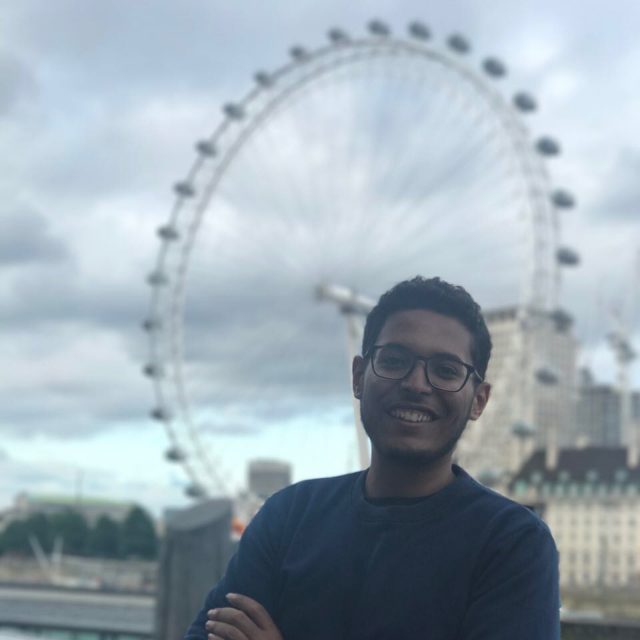 Mohammed Hussein Ali
Public Health Advocate
Mohammed Ali is a Sudanese medical doctor, human rights activist and trainer on soft skills and non-formal education. Currently a Young Leader with Women Deliver, he focuses on advocacy, managing activities and providing opportunities related to sexual and reproductive health and rights. Mohammed is a 2016 graduate of President Obama's Mandela Washington Fellowship for Young African Leaders, where he studied Civic Leadership at Duquesne University. During his time as a medical student, Mohammed co-led the Medical Students' International Network Sudan (MedSIN-Sudan), the largest student organisation in Sudan. Concurrently, he was the Regional Assistant for Africa on Human Rights and Peace at the International Federation of Medical Students' Association (IFMSA). As a trainer, he focuses on building the capacity of medical students and has trained in Sudan, Kenya, India, Tanzania, Chile and Ethiopia in soft skills such as leadership, advocacy, and lobbying.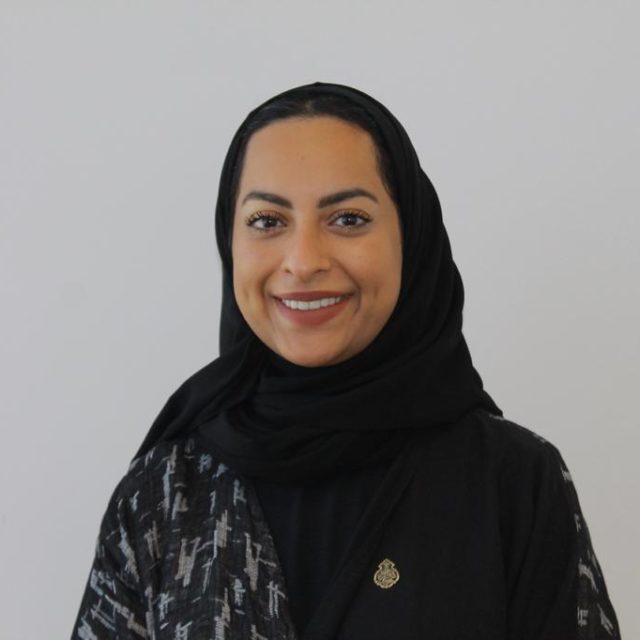 Mashail Bakolka
Mashail Bakolka is an Engineer, Solo-Flashpacker and Social-tech Entrepreneur. She participated in the "Google Student Ambassador" program during the academic year 2014-2015, and launched the 1st official Google Club on-campus for females. She is also an SAP Certified Application Associate since 2016, and also received the Project Management Professional (PMP) training to enhance her project management skills and, more recently, she participated in pre-MBA programs at Harvard Business School, Tuck School of Business at Dartmouth and IE Business School. Mashail Volunteered with 20+ local and international NGOs to help orphans, refuges, underprivileged people and educational initiatives.

Layal Jebran
Recovering architect and designer, turned Social Entrepreneur, founded her first successful startup during university years, at the moment advising several young entrepreneurs and early stage startups while serving as CEO of Moubarmij and on the executive board of ISOC Lebanon. Layal is a natural leader with the ability to motivate both individuals and teams and has extensive experience of handling people with considerable empathy. She is passionate about innovations and sustainable project that can make a difference to the world and enable other people to a better quality of life with better solutions. Loyal strongly supports entrepreneurship and women in business.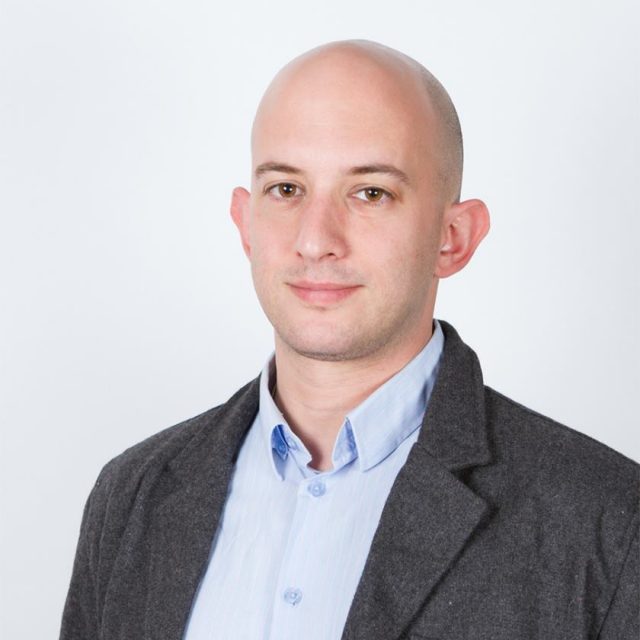 Lior Lapid
Ore to Excellence
Lior is a social entrepreneur focusing on education, technology, human rights, and leadership development. He is the executive director of Ore Education Association, a non-profit organization that promotes excellence and volunteerism among children, youth, and students in Israel. Lior is part of the 2014 AMENDS class.