Equipping Young Peacemakers initiative spotlight: Zero Hunger Lab
written by EYP leader Hezha MohammedKhan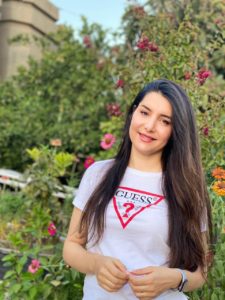 We always hear the phrases 'big data', 'machine learning', and 'deep learning'. However, we often hear these words in association with business ideas, automated cars, and robotics. It is very easy to forget the true value and primary purpose of science: to serve humanity. While advanced technologies can contribute to our quality of life, it is rare that they directly serve the most vulnerable. Science is more often used to entertain the rich than to deliver food to people affected by war in Yemen and Syria, or to reduce malnutrition among children in India and Somalia.
As part of the Equipping Young Peacemakers online training series, several experts are hosting sessions on the use of evidence, technology, and data for social good. One of these workshops was provided by the Zero Hunger Lab, a research institution at Tilburg University funded by the Netherlands Ministry of Foreign Affairs and the Tilburg School of Economics and Management.
As a PhD student at Tilburg University, my doctoral research directly supports the targets of the second Sustainable Development Goal: Zero Hunger. Our work seeks to end hunger; improve access to food; end all forms of malnutrition; improve agricultural productivity, the sustainability of food production systems, and the resilience of agricultural practices; and protect the genetic diversity of seeds, cultivated plants, and animals. "We do this by working together with aid and development organisations, government, businesses, and knowledge institutions that are also committed to a world without hunger", says one of the Lab's co-founders, Hein Fleuren.
The Zero Hunger Lab helps organisations make better decisions in an increasingly complex world through the smart use of mathematics and algorithms. Our guiding question is simple: "How can you unlock the power of data science for a better world and a healthy planet?"
Among the amazing projects that the Zero Hunger Lab has worked on is the award-winning Optimus model, which helped the United Nations World Food Programme deliver food to a bigger population with the same budget. We have a long-term collaboration with Dutch food banks to create models able to predict increased demand (for example, during situations like the COVID-19 pandemic). The Zero Hunger Lab also works with the well-known German organisation Welthungerhilfe on a project called the Child Growth Monitor. The CGM research team is working on training a deep neural network able to predict children's body shape dimensions using a non-invasive photograph. This algorithm will be used in a mobile app that will scan children in order to detect early malnutrition without the need for expensive medical tests or access to specialised equipment.
The Zero Hunger Lab has attracted the attention of Dutch and international organisations for our work in helping to end hunger, creating a more prosperous planet for our generation and the generations to come. Visit the Zero Hunger Lab website for more information about our ongoing projects and partners.
What are some actions you are taking to end hunger? We would like to hear from you: Reach out to the Equipping Young Peacemakers team to share your story!
Learn more about the Zero Hunger Lab:

Watch the ZHL's EYP Training Session on Data Science:

Learn more about Equipping Young Peacemakers: