Equipping Young Peacemakers initiative spotlight: Better World Organization
written by EYP participant Walaa Musheer Ahmed
In 2014, ISIS violently took over a third of Iraq, displacing more than one million people across the Kurdistan Region of northern Iraq. The Duhok Governorate is one of the major hotspots for this, hosting incredibly high ratios of internally displaced persons and refugees. Additionally, Iraq is one of the most youthful countries in the world: nearly half of our population is younger than 21 years old.
Yet despite making up the vast majority of the country, and being among those most impacted by the conflict, young women are often excluded from decision-making about humanitarian action, aid programs, and peacebuilding efforts. Even though we are first responders during humanitarian emergencies and play a central role in the survival and resilience of families and communities, we are reduced to passive victims or the beneficiaries of humanitarian aid. Our agency and expertise is not sufficiently recognized.
Early on in the 2014 crisis, I joined humanitarian efforts to respond to the emergency situation. I quickly saw the potential of youth to actively engage with and improve humanitarian action to assist national and international efforts – and I also saw how rarely that potential was truly used. So I decided to address this, working with some peers to establish the Better World Organization.
BWO is an initiative of youth: from youth, to youth, and from youth, to others. The organization engages youth from IDP camps to build their potential, improve their mental wellbeing, develop and practice their skills, and design and implement community-based initiatives. Through this platform, internally displaced youth become active members of their communities, taking an active role in sustainable development and contributing to positive social change. 
Since its founding, the Better World Organization for Community Development has supported 13,000 vulnerable people, mainly youth and women, through fifteen projects. Our work brings together youth from different communities, religions, and ethnicities to foster social cohesion and peaceful coexistence through dialogue and community engagement. 
We were one of the first initiatives in Iraq to talk about UN Security Council Resolution 2250 on the Youth, Peace, and Security Agenda, raising awareness among stakeholders about the critical role young people can play in peacebuilding, humanitarian, and sustainable development efforts. Through our projects, we have encouraged youth to become active leaders for peace and prevented violent extremism among internally displaced young persons.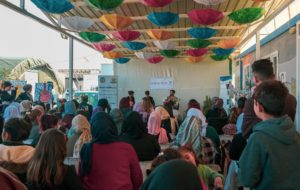 In addition to the #Youth4Peace and Women, Peace, and Security agendas, we position our projects in line with the 2030 Sustainable Development Goals, especially focussing on
3: Good Health and Well-being
5: Gender Equality
8: Decent Work and Economic Growth
16: Peace, Justice, and Strong Institutions
When I first began working in humanitarian response, I was discouraged by the few youth and women who were involved in leadership. It has been inspiring to see how many young leaders have been impacted and supported by Better World Organization, and how positively the initiative has been able to affect the lives of so many. With a focus on humanity, dignity, justice, excellency, and sincerity, the team has launched many other young peacemakers on their journeys. As one of our volunteers said:
I will never forget the day I joined Better World, because through this platform I discovered myself, my potential, and my capacities. I was afraid to show my ideas, but now I am ready for the world!

I will use my power, confidence, and thoughts to contribute to my community. No matter what I will face in my journey, I will continue, because I discovered the impact of having a purpose and working sincerely to do something.
It is a great joy to see youth as models for youth! Where youth lead the change, other youth truly feel encouraged and motivated. Seeing someone the same age, with similar challenges and opportunities, achieving great things can really wake you up, rethink things, change your focus, and start along a new path.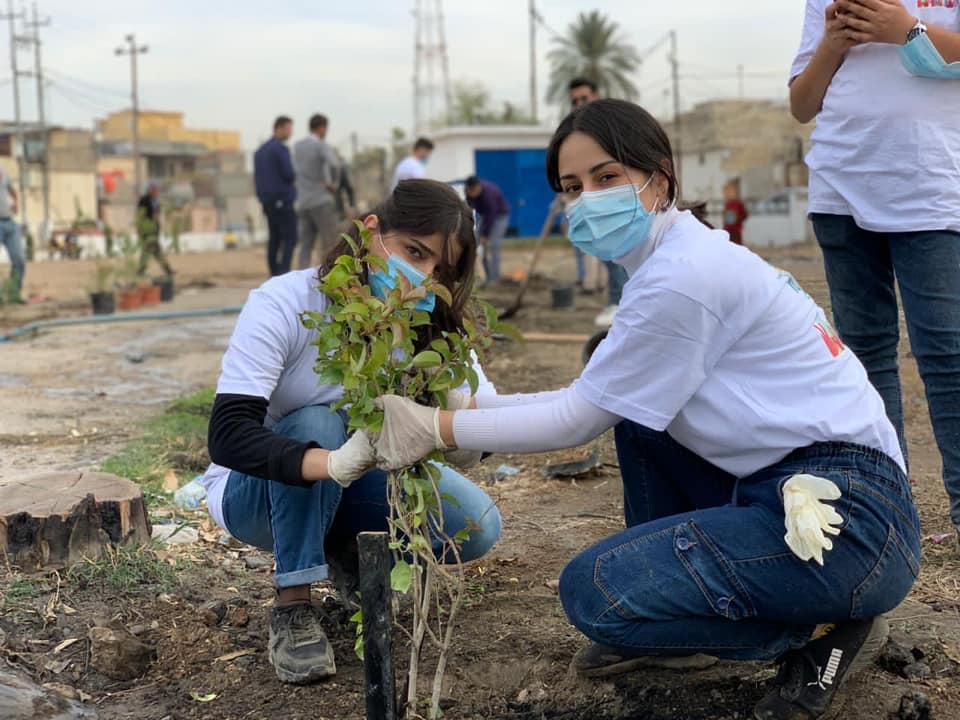 Ultimately, Better World wants to share that we believe peace is possible when youth come together to reshape politics, economics, and societies. We seek a Better World where those of diverse faiths and those with no faith focus on their common ground and the collective good. Where creating national, international and global agendas is not enough, but instead we transform them into real actions to achieve those goals. With greater passion, responsible leadership, inspirational models, and redistributed resources, youth can change the destiny of world.  
For more information: